Broadcast News
10/02/2016
EditShare Utilised By Broadcaster WMHT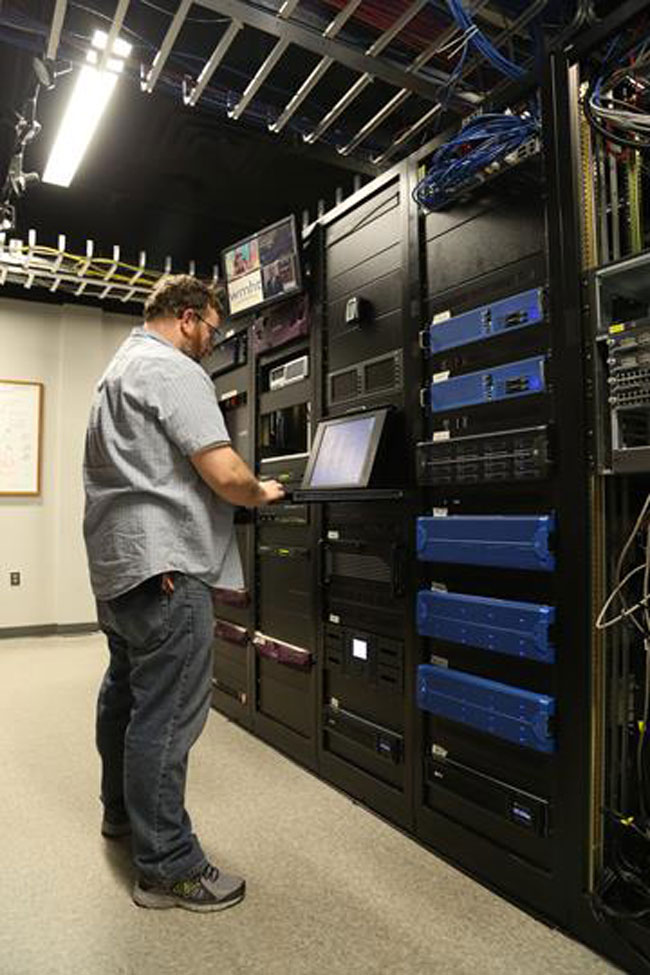 EditShare has revealed that New-York based WMHT has used its solutions as the broadcaster revamped its TV, radio and web media management infrastructure. WMHT selected the company's high-performance, distributed shared storage XStream EFS, integrated Flow media asset management (MAM) and Ark Tape offline archiving solutions.
Andy Liebman, founder and CEO, EditShare, said: "WMHT is now leveraging the full capabilities of EditShare end-to-end workflow solutions. Our high-performance, scale out distributed storage solution provides the single namespace and secure foundation they need to manage large volumes of data with seamlessly integrated smart media management tools that automate complex and redundant processes and facilitate collaboration across departments. The net gain is an incredible boost in productivity and a more efficient use of resources."
Replacing a sneaker-net set up, the broadcaster is now centralizing content for its TV, radio and web operations onto a single, unified EditShare XStream EFS shared storage platform, integrating EditShare Flow MAM and Ark Tape archiving for a seamless workflow from ingest to archive.
"To share media across groups, we had been copying content from one drive to another, which was incredibly time consuming," said Bob Cummings, chief engineer, WMHT Educational Telecommunications. "The new EditShare XStream EFS installation centrally stores our content – no more searching through drives for footage. It's a huge time and physical space saver."
In addition to streamlining the physical set up, XStream EFS provides WMHT with the high availability required for rapid content creation with no single point of failure. The high-performance, redundant architecture ensures that WMHT's content is always available and important programmes broadcast according to plan.
Serving as a control layer for managing content across WMHT departments, EditShare Flow provides tools that manage ingest of content from studio shoots and automate processes.
"Flow lets us automate several procedures, such as transcoding and indexing material," added Cummings. "No more waiting for media shot in the studio to be transcoded. We set Flow to automatically manage the studio ingest and transcode. Media is ready for editing the moment it hits the EFS storage server."
The tools let non-production staff search, browse and retrieve assets from the XStream EFS storage and archives from their desktop system or laptop.
To provide remote production capabilities and access to media, WMHT added AirFlow, EditShare's web-based media management module, to the mix.
"We have an outside production company come up to Albany every couple of weeks to shoot for a few days in the studio with editing done back in NYC," continued Cummings. "With the new infrastructure, they will be able to record the content to the EditShare storage and access it externally using AirFlow, and they won't have to wait for us to copy and send drives. The editor, who is located in NYC, can download the proxies as the shoot is underway and begin editing the project."
Completing the end-to-end workflow, WMHT installed EditShare Ark Tape for offline archiving. Fully integrated with XStream EFS, the tiered storage environment features automated backups and comprehensive media restoration capabilities, allowing the broadcaster to control media from ingest to archive.
www.editshare.com
(JP/MH)
Top Related Stories
Click here for the latest broadcast news stories.