Broadcast News
21/09/2018
Production Guild Of Great Britain Awards To Take Place This Weekend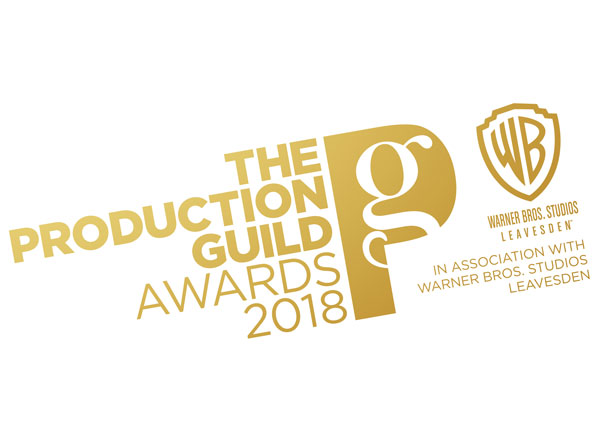 The Production Guild of Great Britain Awards are to be held this weekend, celebrating achievements made by Guild members working in film or TV drama.
Taking place on Saturday 22 September at The Grove in Hertfordshire, the Awards, in association with Warner Bros. Studios Leavesden, will recognise excellence in production, accounting, location management, assistant directing, post-production and VFX.
This year, four individual teams will be awarded for their stellar work in film and TV production:
• The UK production team behind Woody Harrelson's ambitious directorial debut 'Lost in London' will receive The Production Guild Production Team of the Year Award sponsored by Panavision.


-Woody Harrelson, Director/Producer, said: "I want to congratulate everyone who worked on 'Lost in London' on this Production Guild Award. There were so many obstacles that seemed almost insurmountable. The concept of shooting in real time was crazy enough but to live broadcast as we shot it; well, some people called it insane and I did think the same myself on a number of occasions! I'm very proud of the movie and I don't think the team could have done a better job. They really exceeded my expectations and certainly those of the multitude of people who said it couldn't be done. So thank you all so much for being a part of that great experience and thank you to The Production Guild for proffering this award to these very first-rate artists."
-

The first film ever to be broadcast live, 'Lost in London' was shot in a single take with one camera over 100 minutes and starred Harrelson, Owen Wilson and Willie Nelson. Featuring a cast of 30, more than 250 supporting artists and 260 crew, filming began in London at 2am on 20 January 2017 and was broadcast live across more than 550 US cinemas and one UK screen.


-The predominantly British crew comprised a number of Production Guild members including Co-Producer Andrew Warren, Production Coordinator Samantha Black, Supervising Location Manager David Broder, Location Manager Paul Tomlinson, Location Coordinator Jade Robertson, Financial Controller Ann Marie Fitzgerald, 1st Assistant Accountant Corrine Millson-Crane and 2nd Assistant Accountant Pollyanna Gill. With no room for error, the team found solutions to a host of technical challenges, placing antennae across two square miles of London to ensure signal was unbroken and using more than 150 microphones to pick up dialogue. Continuous filming across 24 locations presented its own difficulties, as action moved from West End theatre to nightclub, restaurant and police cell settings, before ending on Waterloo Bridge.
-From production management and locations to planning and budgeting, 'Lost in London' pushed the boundaries of what is considered possible in filmmaking. Demonstrating impressive resourcefulness and professionalism, the production team broke new ground, creating a film that has been applauded for its remarkable achievements, particularly in camera, lighting and sound.


-London's Deputy Mayor for Culture and the Creative Industries, Justine Simons said: "'Lost in London' was an incredibly ambitious film project and bringing it to life required innovation and support from a range of agencies including Film London, Transport for London and the Metropolitan Police Film Unit. The Mayor has pledged to make London the most film-friendly city in the world and works hard to attract investment so it's fantastic to see the efforts of the 'Lost in London' team celebrated with this Production Guild Award. Our city is a global capital for film and television and we want production teams of all kinds to know that London is open to them."
• 1st Assistant Director Gareth Tandy will receive The Production Guild Inspiration Award sponsored by Kodak, in recognition of his long-standing dedication to helping others develop within their careers. A hugely experienced and highly respected 1st AD, Gareth's prolific career has seen him amass numerous credits over five decades, including film hits like 'Superman' (1979), 'Who Framed Roger Rabbit' (1988), 'Indiana Jones and the Last Crusade' (1989), 'The Borrowers' (1997), 'Nanny McPhee' (2005) and '45 Years' (2015), and major TV titles such as 'Jeeves and Wooster' (ITV), '24: Live Another Day' (Fox TV), 'Detectorists' (BBC Four), 'The Last Dragonslayer' (Sky) and 'Delicious' (Sky). Alongside his work on big budget productions, Gareth is well known for being generous with his time and experience, working on low budget films made by young filmmakers at earlier stages of their careers. He frequently recruits trainees to work alongside him, offering steady guidance, advice and support that has enabled many to confidently move up the AD chain. Gareth is actively involved in supporting students and trainees within the UK film industry, working with the National Film and Television School (NFTS). 


-BAFTA award-winning Producer Adam Tandy ('Detectorists', 'Inside No. 9', 'The Thick of It') said: "Gareth was not only the earliest and greatest inspiration to me in my career but also - I've come to realise - an inspiration to literally hundreds of others within the industry; they have all benefitted from his wisdom, generosity, kindness, and sheer professionalism. He is, as far as I am concerned, first among Firsts."
• Assistant Production Accountant Ruby Avards will receive The Production Guild Spotlight Award sponsored by Pinewood MBS Lighting. After an early career in leisure and tourism accounting, Ruby shifted her focus to film and TV in 2012 when she joined the Production Guild Assistant Production Accountants Training Scheme (APATS) supported by Creative Skillset. Since graduating, she has forged a strong path into her new production accounting career, demonstrating impressive levels of support to teams she has worked with over the past five years. Starting out as a trainee on RED2 (Lionsgate) and Sky Atlantic's 'The Tunnel', Ruby quickly moved on to assist on Disney's 'Cinderella' before becoming Payroll Accountant on 'Marco Polo 2' (Netflix). She progressed to 1st Assistant Accountant for 'On Chesil Beach' (Number 9 Films/BBC Films), during which time she dedicated her spare time to progressing her accounts knowledge by continuing studies with CIMA. She has since worked as Construction Accountant on 'Aladdin' (Disney) and is currently 1st Assistant Accountant on a major feature in pre-production.


-Maxine Stanley, Production Accountant ('On Chesil Beach') added: "I have found Ruby's dedication to her work outstanding and her unstinting support for her team second to none. I strongly believe that one day Ruby is going to be one of the high-profile financial controllers in our industry."
• John and Marija Sargent of Sargent-Disc Ltd, will together receive The Production Guild Contribution to the Industry Award sponsored by Warner Bros. Studios Leavesden. Throughout careers that have spanned over 45 years, John and Marija have played a crucial role in transforming the financial reporting and management processes for UK productions of all sizes. John began his career as a Location Accountant working up the ranks to Production Controller, whilst Marija started out as an Assistant Production Accountant. They met during the Yugoslav shoot of 'Fiddler On The Roof', and married the same year. Recognising the need for an efficient and reliable payroll service which understood film industry demands and legislation, they founded Sargent-Disc together with their US affiliate Disc (now Entertainment Partners) in 1986. They also developed and launched a range of services and software designed specifically to manage production office processes. A family business, the Sargent-Disc team is now run by their children, Lara and Laurence.


-John was the Chairman and Honorary Treasurer of the Production Guild for a number of years and as leading payroll experts, John and Marija have given their expertise to advise industry bodies and government, helping to build a sustainable UK industry. They are both widely respected for having nurtured several generations of production payroll and accounting talent, by sharing their vast knowledge and experience with those at earlier stages of their careers.


-Kevin Trehy, Senior Vice President of Physical Production at Warner Bros said: "A combination of John's willingness to share knowledge and Marija's nurturing patience helped me to find my confidence when I was starting out in my early career, and this mentoring continued in the same vein for many years thereafter. I know my experience is far from unique; many of today's senior management personnel were helped to find their feet in their early days in a similar way."
Alison Small, CEO of The Production Guild commented: "The consistently high standard of work generated by the UK's outstanding production crew is absolutely central to the success of the UK film and TV industry. Without the expertise and professionalism of our members, we simply wouldn't see the levels of production activity that the UK continues to deliver. It's vital that we champion their work behind the camera. Their skills and commitment help keep the wheels of British film and TV drama turning, delivering homegrown content whilst also attracting the best overseas productions to shoot here. These awards celebrate the achievements of stand-out teams and individuals, both established and emerging in their careers. We're very proud to give them the recognition they deserve."
The Production Guild award winners were nominated by the Production Guild's industry membership and selected by juries of leading industry professionals. The Production Guild's Contribution to the Industry Award is nominated by members and voted on by the Production Guild board.
productionguild.com
Top Related Stories
Click here for the latest broadcast news stories.