Broadcast News
19/10/2017
New Board Members For Production Guild Of Great Britain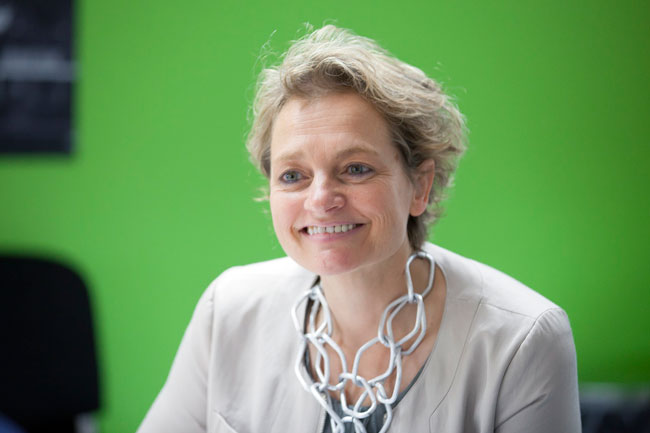 Two new members have been appointed to the board of the Production Guild of Great Britain. Some returning elected and co-opted members have also been welcomed back.
Two new Board Members have been elected by Production Guild members. They are Alex Boden and Natalie Moore.
Founding Pistachio Pictures in 1999, independent producer Alex has produced a range of film and TV titles. He brings his broad-ranging knowledge of independent film and television-making to the board, spanning European production and US and studio production.
Warner Bros. Finance Executive Natalie Moore; her career as a Production Accountant has seen her work on features including Christopher Nolan's Dunkirk, Stephen Knight's Locke and Kevin Macdonald's The Last King of Scotland. Passionate about training new talent, in 2016/17 Natalie designed the Production Accounting Diploma for the National Film & Television School in association with PG. Natalie will lend a fresh eye to PG training priorities and bring a new perspective to supporting skills development.
Re-elected by Guild members is Iain Smith OBE. One of the UK's most successful international film producers, Iain is a long-standing member of the Production Guild and has shared his industry experience as a board member several times over the years. He is also Chair of the British Film Commission, the Film Skills Council and the Film Industry Training Board. He is a patron of the London Film School and sits on the Advisory Board of the Scottish Screen and Media Academy and the Media Academy Wales.
Four members have once again been co-opted by the board. They aresStrategic policy advisor Stephen Bristow, Partner in the Film and Television Unit at media accountants Saffery Champness; Fiona Francombe, Site Director of The Bottle Yard Studios; Christine Healy, Head of Production at New Pictures;and Frith Tiplady, previously co-MD of Tiger Aspect drama.
In addition to the board announcements, the Production Guild has confirmed a new drive to engage more directly with members working in TV drama and crew based in the nations and regions, in response to increasing levels of UK production in these areas.
Guy Barker, Chair of The Production Guild and Financial Controller, said: "We're delighted that Alex and Natalie have joined the board, and warmly welcome back Iain, Stephen, Fiona, Christine and Frith. The range of expertise they possess within their differing specialisms translates into real understanding of key issues relevant to our members. Each has their own valuable contribution to make as we go forwards, to help guide, support and strengthen the world-class film and TV production community we have here in the UK."
Alison Small, CEO of The Production Guild, added: "We're committed to ensuring The Production Guild reflects all aspects of the active production community around the UK, and our board plays a vital role in helping us do this. The sustained increase in high-end TV drama and rise in regional output proves the UK production landscape is evolving. We want to reach out to members working in these areas to ask, which issues do you feel are most important? What challenges are you up against where you work? The new communication channels provided by Fiona and Christine as conduits to industry will help us provide the best representation for our members and those looking to join in future."
The executive committee, consisting of Chair, financial controller Guy Barker, Vice Chair Kevin Trehy and Treasurer Lara Sargent, was re-elected by the new board at its first meeting. Producer Steve Clark-Hall, line producer Brian Donovan, co-producer and post production executive Marianne Jenkins, John Graydon and Ali Moshref complete the board. Standing down are financial controllers Andrew Noakes and Neil Chaplin.
The Production Guild represents more than 950 members working in film or television drama within the production office, production accounts, location management, VFX, post-production or assistant directing roles.
Image: Fiona Francombe, Site Director of The Bottle Yard Studios, has again been co-opted by the board.
www.productionguild.com
(JP)
Top Related Stories
Click here for the latest broadcast news stories.