Broadcast News
17/07/2018
Plans For Next Year's BVE Already Under Way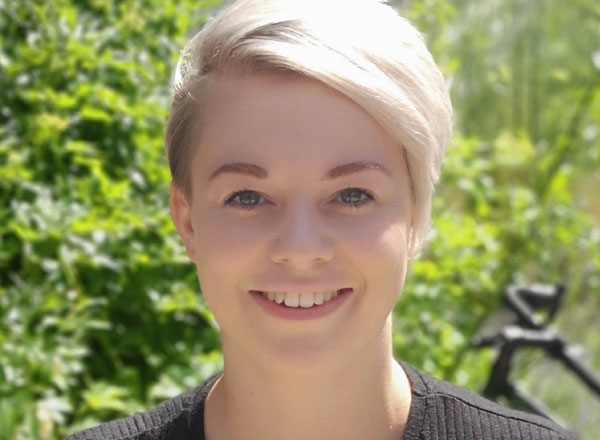 Plans for BVE 2019 are well underway and BFV speaks exclusively to Senior Content Producer Hannah Dolan about the continued success of the exhibition.

The show in London is a premier event where professionals of all types from the media, entertainment and creative industries come together to explore and experience the future of the content creation, commercial innovation and cutting edge technology.

Hannah also speaks about about the continued advancements in the industry and keeping up with cutting edge technology.

No pressure but it rests on your shoulders to deliver a high quality seminar programme for BVE 2019, sounds exciting? How do you enter the mindset of the show?

Entering the mindset of the visitor really comes down to how well do you know your community and your visitors. During the research into our seminar content we speak to around 200 people involved in all stages and levels of content production. A combination of this plus attendance of industry events mean that we are talking to our communities throughout the year. What we could have done better at previous shows is let our visitors know how we compile our seminar programmes, so for 2019 we have established three advisory boards that put a face to some of the industry advisors we work with. These boards will also help us gain further insight into emerging technologies, and the future of technology, whilst giving us an insight into the mind set of our industries leaders.


What are the key attributes of the memorable speaker?
It's always difficult to know who is going to make a great speaker, but they all have a few things in common; knowledge, passion, and the ability to inspire. BVE's position in the community as the leading UK show for broadcast and content professionals has meant each year we have attracted the most incredible talent to speak at BVE. Our most memorable sessions for 2018 did all three of those things. Orla Doherty and Jonathan Smith, series producers for the most successful and inspiring nature programmes on TV in 2018, Blue Blue Planet II, and Ben Lambert from Industrial Light & Magic captivated audiences because they had all three of those things, the knowledge to be technically excellent, the passion to create innovative techniques, and the ability to inspire all of us to think a little bigger.

With such a broad range of visitors how do you make it specific to all tastes?
Ultimately every visitor that walks through the door at BVE is involved in content creation. Be it the acquisition of footage, to the workflow processes, to the post production work or trying to simply to get a project commissioned. Added to that the industry has changed, not a Director of Photography is involved in far more than just making the shot, they want to know how to maximise the commercials on a project, they are interested in social media, they are interested in the post production work… the list goes on. With that in mind BVE has carefully crafted its seminar theatres roughly around an aspect of the content life cycle. They are geared at the creativity and story telling, the business of production, the acquisition of content, the post production and the workflow that under pins all of this. No matter what level or area a visitor works within, there is always something they can learn or be inspired about at BVE.


This industry is ever evolving, how do you keep up with cutting edge technology?
Technology has moved on more in the last 5 years than it has in the last 20, added to that the commercial realities of producing content and where that is distributed have been significantly disrupted and will continue to change for at least the next few years. It's a scary and exciting time for the industry – almost in equal measure.

For BVE keeping up with technology means staying close to our community, being interesting in what they are interested in, listening to the partners and associations, talking to our exhibitors on what they are hearing and investing their R&D money. Our advisory boards will also add a depth of insight into these developments than ever before. Added to that a natural curiosity and passion that our team has for this sector, means that we generally have a great view of changes and technology developments, which really informs what we do.


Let's go forward to February 2019, what to you would indicate a successful show?
After the dust has settled there are really two things that we judge the success of the show with, outside of record attendance numbers – the happiness of the visitors and the happiness of the exhibitors. Ultimately, BVE is for the UK broadcast and production community, we bring them together once a year and if we do our jobs well then they leave with new connections, new kit and a little more knowledge and inspiration from the seminars than they had when they walked through the doors. If we do that well then everything else falls into place for the next year.

This article is also available in the July edition of Broadcast Film & Video.
Top Related Stories
Click here for the latest broadcast news stories.