Broadcast News
17/02/2020
OWNZONES To Demonstrate Breakthroughs In Content Supply And Chain Technology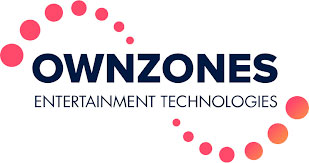 At the 2020 HPA Tech Retreat, OWNZONES Entertainment Technologies will demonstrate several new industry-leading breakthroughs in content supply chain technology.
The cloud pioneers are exhibiting in the HPA Innovation Zone (Booths 503 & 505) and highlighting Connect, the next-gen content servicing and supply chain platform; FrameDNA, the AI-driven content library consolidation tool; and Discover, a customizable B2B content sales platform.
"Even the most powerful and immersive content is useless if you cannot manage it efficiently, effectively and, of course, profitably," said Dan Goman, CEO of OWNZONES. "The entertainment and media industries are challenged by an increasing number of distribution platforms and consumers' growing demand for customized, high-quality content they can access on any device in any location. Our cloud-based technologies connect every corner of the creative and post-production communities, redefining end-to-end workflows for the global distribution of content."
In addition to exhibiting in the Innovation Zone, OWNZONES will be featured as part of the 2020 HPA Supersession: HPA Makes A Movie on Tuesday, February 18 from 9:00am - 5:30pm. For the first time, at the HPA Tech Retreat, the Supersession will demonstrate a live production process for a short film in near-real time--from acquisition through post to distribution--leveraging best-in-breed cloud-based tools. While editing, compositing, color grading, audio mixing, and VFX workflows are completed in the cloud, OWNZONES Connect will centralize all the parallel workflows to assemble a final IMF master and a variety of different mastered versions for seamless distribution to audiences around the world.
To celebrate the 25th year of the Tech Retreat, OWNZONES is also sponsoring HPA's 25th Anniversary Afterparty on Wednesday, February 19 from 9:00pm - 2:00am at Pinz and Pints at the Westin Mission Hills Golf Resort & Spa, 71333 Dinah Shore Drive, Rancho Mirage, CA 92270. The Afterparty is only open to registered attendees of the Tech Retreat. Click here to register for the Tech Retreat: https://hpaonline.com/event/2020-hpa-tech-retreat/?tab=overview
www.ownzones.com
Top Related Stories
Click here for the latest broadcast news stories.