Broadcast News
14/06/2018
Veale Associates Offers New Flexibility With Expanded Services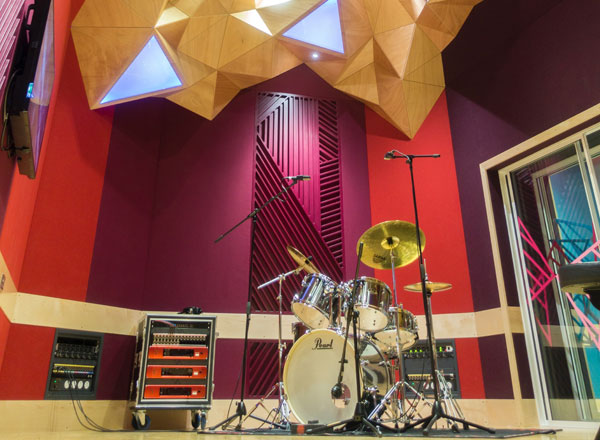 Veale Associates has expanded its services into three separate divisions to allow for new flexibility.
Clients can now buy specific expertise from divisions for interior design and technical solutions in addition to the existing studio design and consultancy service.
Veale Associates Principal Eddie Veale, said: "VA is continuously listening to clients; their pains, needs, ideas and aspirations. This change refocuses knowledge and people to maintain a high quality service relevant to today's needs."
The combination means clients now have the opportunity to engage with and select individual services to meet their particular needs. Some projects may require all three services where others may only require the interior design or technical solution arm. "All three divisions operate independently or as a coherent whole depending on the project to hand," continued Mr Veale. "This offering marks a new chapter in the proud history of Veale Associates."
VA Acoustic, led by Eddie Veale, offers acoustic measurement, studio design and consultancy alongside full project management.
VA Design, headed by Eloise Veale, provides interior design delivering innovative and creative spaces that embrace the International WELL Building (Health and Wellbeing in buildings) requirements.
VA Tech, led by Richard Liggins, provides consultancy, design and installation for technical projects including Dante/Rednet network design. Mr Liggins is renowned for having created the audio studio complex at the London College of Music, which featured the largest Focusrite RedNet network in the world at the time of installation.
"As well as being technically competent, studios need to look impressive and sound right," continued Mr Veale. "As a result of our work, we are now being asked to provide equally impressive reception, office and breakout areas that are required to deliver optimum performance and comfort."
VA has over 50 years of experience including awards from the APRS and University of West London, coupled with award winning world-class studio design.
Veale Associates client portfolio ranges from John Lennon, George Harrison, Eric Clapton, Pete Townshend, Mike Oldfield, Bauer Media Group, Global Media Group, Guardian Media Group, Dolby and the University of Winchester to the timeless studios of The Mill, Sarm, Dean Street, Roundhouse, Trident and Lansdowne.
va-studiodesign.com
Top Related Stories
Click here for the latest broadcast news stories.