Broadcast News
05/06/2018
Mistika VR Celebrates First Anniversary With Over 1,000 Active Users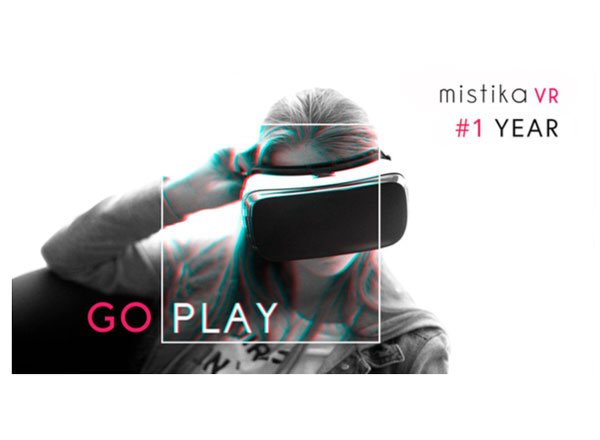 SGO's VR solution Mistika VR is celebrating its first birthday, accumulating more than 1,000 active users since its launch.
"Anyone involved in 360/VR production needs to have a grasp of Mistika VR. It is by far the easiest, most efficient stitching software on the market," stated ​Casey Sapp from VRTUL, Virtual Reality production company from San Diego, California.
Since its official release in the summer of 2017, ​SGO has been consistently improving ​Mistika VR with several upgrades, introducing impressive new features and other exciting improvements, contributing to a much more efficient workflow.
"We are delighted and very proud of the way this rapidly evolving industry has embraced our company and technology," said SGO CEO, ​Miguel Angel Doncel.​
Generating genuinely immersive VR 360 experiences
One of Mistika VR's most distinguishing characteristics is its render speed. Thanks to Nvidia GPU accelerated encoding, Mistika VR achieves speeds quicker than real-time for encoding 4K VR media. Other features include a Stereo 3D toolset enabling the creation of truly immersive content, one-click Stabilization that easily and quickly smooths out shaky footage and Keyframe Animation, providing enhanced stitching flexibility and greater control of the VR 360 post-production process.
"Mistika VR allows me to tackle impossible stitching challenges, both in mono and stereo mode. It is my secret weapon for all 360 related projects," said Hugh Hou, Co-founder of CreatorUp, international digital creative studio, and media training company.
Users feedback as a development roadmap
VR production is often very challenging and SGO's support team actively offers assistance to their clients.
"Mistika VR has an incredible feedback loop which takes every piece of input from their users into their product roadmap. Unlike many VFX software companies, it feels like they are in your corner and deeply cares about your success," added Casey Sapp.
"Users' feedback is an incredible source of ideas and inspiration to make our technology better every day. We like to work hand in hand with our users, building and improving this amazing industry. We will continue working hard to develop SGO products and maintain our leading position in the market," said Miguel Angel Doncel.
SGO's Philosophy for a much more flexible Post-production Workflow
As part of its Multidimensional Workflow Concept, SGO has started to slice chunks of its hero-suite Mistika Ultima to address specific industry needs and develop advanced workflow applications, with Mistika VR being the first one.
Being built on the foundations of Mistika Technology these applications are natively integrated and work seamlessly together enabling highly efficient workflows. Over time they will create a suite of new products that have great functionality. New 'family' members are being planned for release over the coming months, and beyond.
www.sgo.es
Top Related Stories
Click here for the latest broadcast news stories.