Broadcast News
12/04/2016
SGO To Preview Mistika Toolset At NAB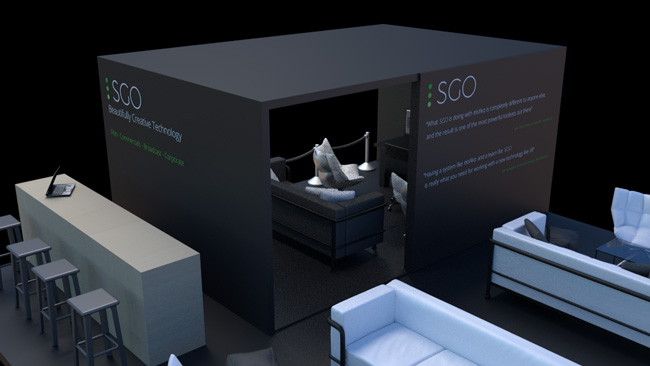 SGO has confirmed it will demonstrate a preview of the Mistika advanced Immersive Reality Toolset at NAB 2016, booth SL9027.
The toolset combines stereo 3D functionality with a new VR mode, and is suited for those who are serious about finishing 360 video and VR. Mistika provides tools for colour, HDR, stereo 3D, high frame rate and compositing for Virtual Reality, in one complete system.
The finishing toolset provides a dedicated VR finishing environment that can be applied to VR projects, as well as automatically handling projection mapping of Equi-Rectangular content to a new 360º image-processing and finishing engine. Mistika handles the relationships between the spherical world and the flattened source and delivery files, so the user can work in the same way they always have, without dramatic changes to their method.
Shapes texts and composites are being designed to automatically warp and track across spherical projection seams and poles. Operators can switch between normal space and Virtual Reality space, by controlling the spherical VR viewing port with a grading panel tracking-ball, a newly developed GUI control or with a VR device gyroscope.
Miguel Angel Doncel, CEO of SGO, said: "This functionality is unique, and is not a 2D system merely pretending to do VR. In order to implement this feature, we take full advantage of Mistika's existing real-time architecture and advanced image-processing engine, integrating finishing and grading capabilities in a powerful Virtual Reality workflow. This simply wouldn't be possible in a 'colour grading only' system."
In addition, through VR Device Connections Mistika will be able to enable users to connect live video output to VR devices for the final result to be viewed in real-time, not just in the visual-editor mode, but in the actual immersive reality experience itself.
Customers who already have the Mistika stereoscopic 3D option, will receive access to the 'Immersive Reality Toolset' free of charge, SGO has said.
"Having a system like Mistika and a team like SGO is really what you need for working with a new technology like VR," said Ben Rosenblatt, Executive Producer, Bad Robot Productions.
www.sgo.es
(JP)
Top Related Stories
Click here for the latest broadcast news stories.