Broadcast News
26/03/2018
SGO Reveals NAB Lineup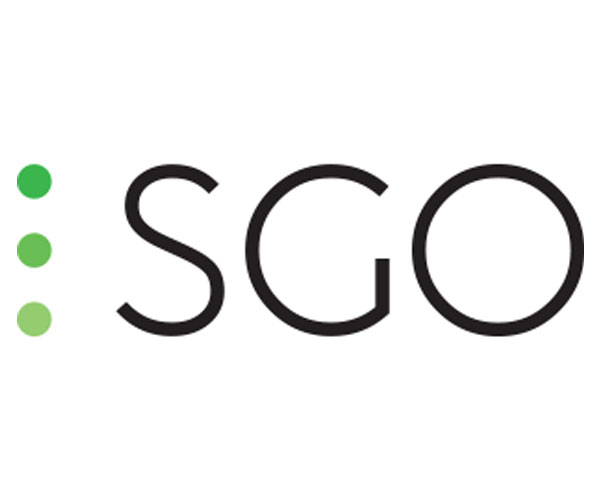 SGO has revealed its lineup for the 2018 NAB Show (07-12 April), which will include host sessions by top industry experts, and the unveiling of a new product.
The guest speakers will cover topics including 'Finishing in Post', 'Immersive Storytelling', and underwater VR production. The main stage is located in the North Hall.
The new SGO product is a part of its natively integrated Multi-dimensional Workflow Concept which will increase efficiency for VFX real time playback and review. A number of enhancements to Mistika Ultima and Mistika VR, and a new strategy to make its finishing solutions more accessible and increase the number of users, will also be unveiled.
The lineup is as follows:
'Finishing is the new color grading' by Jef Grosfeld
Post-production roles have experienced dramatic changes in this constantly evolving industry. In this session, Mr Grosfeld will address the fact that the colorist profession has shifted more towards that of a finishing artist. Today, as a colorist he not only has to deliver great looking content, but has to fulfil and fix a much broader spectrum of post-production challenges.
'Underwater VR Production' by Matt DeJohn, Head of Production at VRTUL

•Challenges, best practices, and lessons learned from producing high grade underwater stereoscopic 360 content, from pre-production planning through post.
Mr DeJohn is also planning to touch on how they were able to partner with SGO to implement a template for the VRTUL 1 and VRTUL 2 camera systems and how Mistika VR was able to help them evolve their pipeline to be more efficient.
'The Making of "as it is"' by Thomas Hayden, Co-Founder, 360 Labs

The Optical Flow, Match Color, and Edge Points of Mistika VR were used to seamlessly bring the Grand Canyon together for 360 Labs' VR documentary "as it is". Director/Producer/CoFounder Thomas Hayden will walk through the challenges of a few key scenes and discuss how the 360 Labs team stitched space and time to keep the viewer immersed in an important 360 story.
'Stereo Stitching with Mistika VR' by Jeff Olm, VFX artist, Colorist, and Director

•How to use Mistika VR in a Stereo VR workflow.

•From dailies to editorial, to creating final high quality 360 VR stereo imagery.
'Depth of Field and the future of storytelling' by Kandao CEO Chen Dan
As virtual reality hits the masses, content creators utilise 360-degree filming to pursue a high-level immersive medium that brings volumetric capture of real life experiences. Kandao's CEO will explain how to incorporate the six-degree of freedom technology to push the boundaries and sense of presence for the viewer, discussing the possibilities of industry applications.
'Revamping Old 360 Footage with Mistika VR' by Matt Rowell , President & Co-Founder, 360 Labs

Mistika VR can revitalize old, unsynced, and challenging footage that would have once been deemed impossible to stitch seamlessly in the past. Matt will talk about one such project, 'Passing the Torch', a 360 video about US Olympic ski team's Hannah Kearney and Keaton McCargo, shot in 2015 and remastered with today's advanced stitching techniques.
'Learning Stereo 3D VR Workflow' by Rachel Bracker , VR Post Supervisor, 360 Labs

As a 360 video editor, Ms Bracker is always embracing new software to achieve the best possible results. After completing "as it is": A Grand Canyon VR documentary in 6K monoscopic 360 video, she embarked on a new challenge: recreate a similar version of the film, only this time in stunning stereo 3D 360. She'll share her tips for learning an entirely new stereo workflow, advice for achieving quality stereo using Mistika VR, and all the challenges she encountered along the way.
'The Future of Frameless Media' by Nick Bicanic, F​ounder at RVLVR
Frameless Media is a convenient catch all media that exists beyond the conventional frame. This includes 180 and 360 video, VR and AR. In this session Mr Bicanic addresses evolving storytelling techniques as well as the practical and financial realities of the medium for creators and consumers.
"Me and my 700 friends, the sharks" by Alexandre Regeffe,​ founder of Neotopy
In this session, Mr Regeffe will present his "700 sharks" documentary and discuss how practical and magical Mistika VR was on the project that was facing difficult stitching challenges. He will also share his interesting anecdotes from the field: From Polynesia to NYC, the shooting of the "replay memories" project, an interactive VR documentary about 9/11.
SGO will be at booth N2503VR at the NAB show.
sgo.es
Top Related Stories
Click here for the latest broadcast news stories.