Broadcast News
04/06/2018
António Morais Selects IDX DUO-C198 To Power Film Shoot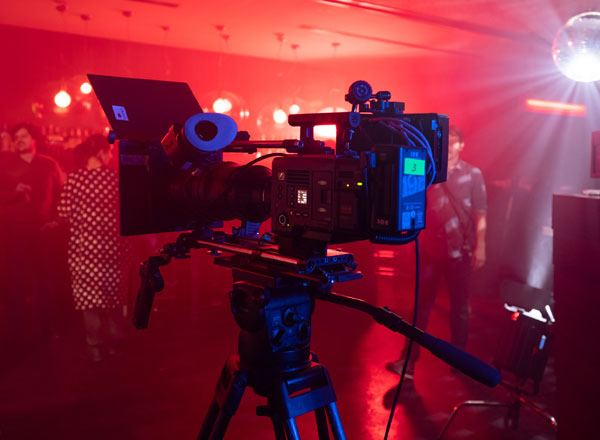 Cinematographer António Morais, Golpe Films, has deployed IDX DUO-C198 batteries to power his Sony VENICE 35mm 6k camera in a recent short movie shoot.
With typically 198 Wh capacity and compact size, the DUO-C198 is designed to power digital cinema cameras and stabiliser systems where long run times are required. Fully compatible with all IDX ENDURA V-Mount batteries chargers and accessories, the DUO-C198 uses top grade lithium-ion cells to ensure the highest reliability.
"We chose the IDX DUO-C198 batteries for their very high power capacity, compactness and robust build quality," António Morais explained. "They proved an ideal choice, able to sustain long production shoots and quick to recharge. The battery also delivers remaining capacity or runtime data direct to the camera's viewfinder which added to the production team's confidence during each filming session. Each battery also has an indicator with five built-in LEDs displaying available power in 10 per cent increments from fully charged to below 10 per cent capacity.
"The project itself had two main purposes. First to test the capabilities of the new camera and secondly to create a powerful and memorable film about issues related to social inclusion without turning it into something moralistic or that seems fundamentalist. Through sounds, not speech, words or verbal expression, we want to relay a positive message and display a clear gaze upon that difference.
"Our production team tested the camera and the batteries to the limit. Background to the film is the world of dance, using a combination of music, rhythm, ambient sound and silence as tools while exploring each action in each scene through the eyes and the emotions of a deaf person. Our message is that there is no such thing as hardship, only a different perspective."
Introduced in Q1 2018, the IDX DUO-C198 weighs just over 1 kg and measures only 97 x 146 x 59 mm. It has an output range of 16.8 to 11 volts (14.4 volts nominal) at up to 14 amps discharge. Each battery incorporates two D-Tap ports which can deliver up to 80 watts to power accessories such as monitors, lights, wireless receivers. In addition, 5 volts at up to 2.3 amps are accessible from a USB port for devices such as tablet computers and mobile phones. Full protection is provided against reverse charge, over-charge, over-discharge and over-current. Each DUO-C198 battery is also temperature protected.
On the shoot, the IDX VL-2000S two-channel simultaneous lithium-ion V-Mount battery charger gave the fast turnaround time needed. In a less time pressured environment, the compact VL-DT-1 single-channel D-Tap charger is a low cost portable charging solution using the third pin in the D-Tap Advanced socket to monitor the battery condition and ensure safe charging.
www.idx.tv
Top Related Stories
Click here for the latest broadcast news stories.