Broadcast News
10/05/2018
Acoustician Talks About Creating Sound Studios For Music, Broadcast And Post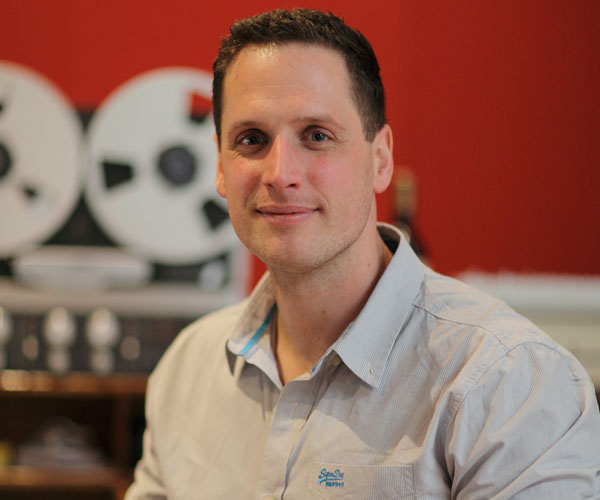 Chris Walls started Level Acoustic Design four years ago and has no intention of stopping. The company has already achieved a lot creating studios for the likes of Google, Warner, NBC Universal, Mark Ronson and Abbey Road, to name a few.
"I started the company because I felt that there was room in the market for a small high end acoustic design company," said Walls. "Offering design only, rather than design & build, means we can concentrate on finding the best solution for our clients and make all our decisions based on quality and performance."
The first and most important task in every project, according to Walls, is to understand the client's operational requirements. "Once that is understood the room can be designed around the," added Walls. However it doesn't stop there, with studios often being built in densely populated areas, isolation is a must. "The biggest technical challenges have tended to revolve around sound insulation," continued Walls. "Projects like Goldcrest where we had two Dolby Atmos dubbing theatres one above the other, and adjoining a residential property or Abbey Road where we designed a tracking studio were certainly a challenge. We have plenty of degrees and experience between us but accurately predicting sound insulation, particularly at low frequencies, is incredibly complex so we're constantly refining our prediction models and updating our databases to make sure we get it right."
Walls has designed some much loved music studios, and with artists and producers leaning towards achieving a relaxed and homely feel for their studio it needs to be a comfortable space conducive to collaboration and creativity. "The main challenge in music studios is finding a balance between performance & aesthetics," added Walls. "Client expectations tend to be very high on both fronts! The people we've been working with generally have a very clear idea of how they want to work and what they do and don't want acoustically and visually. These studios tend to be unique, very personal spaces."
Being a bit of a musician himself, Walls said: "I suppose it helps me to understand the recording process a bit better but, probably more importantly, it means I'm genuinely interested in studios even outside work.
"Most of the music studios we have designed have been for artists and producers rather than commercial entities. These have become more and more elaborate in the last few years, possibly as people are working out how to make money from the music business in its current incarnation. I think the studios we designed for Warner (The Firepit) and Abbey Road (The Gatehouse) are a sign of record labels investing in studios and nurturing talent. We're actually working on another project with Warner now. I don't think those projects would have happened 10 years ago."
Level Acoustic Design has also designed some of the most successful post production facilities in London including Dolby Atmos studios for Goldcrest, Halo & Molinare.
"I think new technology has had more of an effect in post studios than any other sector we work in, primarily immersive audio which has changed the design parameters quite a bit. You also have to accommodate numerous engineers, editors & directors and ensure they can hear the same thing and communicate easily. The ergonomics of post studios are very different to anything else."
During just four years, Level Acoustic Design has certainly built a credible reputation and continues to grow.
"As a business the biggest challenge has been controlling our growth," added Walls. "We're still a very small team - and need to be to remain agile - but the quantity and scale of the projects we're working on is unrecognisable from when we started. We've had to adapt and find a way to manage it all."
One thing that Walls has realised is that he finds it hard to say no! "Every time I think 'we can't take on anything else' the next enquiry is from Google, NBC, ITV, Red Bull… Someone you can't really say no to!"
Reflecting on his projects to date, Tileyard Studios is his favourite so far.
"It's a truly unique place and rammed full of amazing people," added Walls. "If you look through the projects my company has taken on in its first four years, more than half can be traced back to a recommendation from someone at Tileyard so I am indebted to the guys there."
With an order book already exceeding last year's, Level Acoustic Design is certainly building a future for both itself and its clients. "We are increasingly being approached for larger-scale projects which is gratifying," added Walls. "I certainly didn't anticipate working with such a broad spectrum of clients when starting the company, from composers to huge multinationals. It excites me for what is yet to come."
This article is also available in the May edition of Broadcast Film & Video.
www.levelacousticdesign.com
Top Related Stories
Click here for the latest broadcast news stories.