Broadcast News
28/05/2019
The Vectar Project - A 1st In Independent Carbon Neutral Film Studios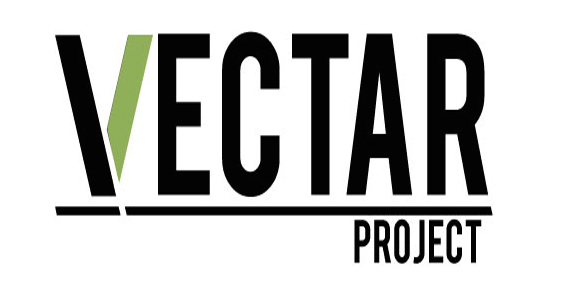 25 years ago, VECTOR Television studios in Heaton Mersey, was leading independent facility for North West filmmakers, being host to such productions as The Royle family, The Krypton factor and even Take that's 1st music video.

25 years later, after a lot of changes of name and ownership, the facility will now become The VECTAR Project – dedicated to achieving zero impact filming.

Tom Henderson, Director and Founder of the the Vectar Project, formerly known as Z Film Studios said: "The film industry has done much to create awareness of the damage we are all doing to our planet, but is often as guilty as anyone of wasting resources. Hopefully by changing our own world in the VECTAR Project we can be part of the solution, rather than just an observer."

Henderson said: "The Vectar Project has been created to be a 1st in true carbon neutral, studio film production in Manchester! By rethinking our productions, employing new technology and work methods, offering low carbon options we hope achieve zero impact on the planet, much sooner, without compromising the quality of content or the elements within the production."

The studios will re-open in June as The Vectar project and hold an Industry Open Day on 25th June 2019 to demonstrate with live film production, how carbon neutral filming can be a reality. During this event, attendees will be given an immersive tour of the Vectar Project showing:

• No energy filming. High consumption Tungsten lighting replaced with LED lighting and using high efficiency solar panels to produce the power to operate them.
• Virtual sets rather than real sets Using green screen and virtual digital sets rather than constructed sets.
• Repurpose and re-use versus new build Re-using sets rather than scrapping, with set banks and the VECTAR building itself.Although new buildings are more efficient the payback is between 10-80 years, time we don't have. The VECTAR Project has been created by upgrading the 30 year old building that was VECTOR studios.
• Reduced Air travel through virtual presence. Using the latest in 8K 3D Virtual cameras to allow clients, agencies and even directors to be 'virtually' on set without physically travelling - eliminating unnecessary air travel.
• No more 'printed words' on set. Paperless scripts, NDA's, production documentation and shooting boards updated digitally in real time as changes are made to documents and shared instantly to multiple devices.
• Reducing the use of expensive hard drives. Data transfer without local hard drive. The Vectar Project have installed a 10GB network in the The Vectar Project building offering an alternative to using all hard drive backup. Data transferred securely at high speed instantly to remote post production and backup storage.
• Pollution free eating and drinking. A 'plastic free zone' with the onsite catering using predominantly locally sourced plant based food for crews and guests.

The Open day on 25th will include a live TV talk show using virtual sets with Host, multi award winning English broadcaster, journalist and author Terry Christian, interviewing prominent industry spokespeople and experts leading the fight against climate change. A music programme with live music, and the creation Comedy sketches with John Thomson, (Cold Feet and the Fast Show). The day will also be webcast live to reduce long distance travel.

Welcomed and Supported by Albert and Creative England, The team behind the Vectar Project invite you to join them in making a difference to our environment NOW, before it's too late.
Top Related Stories
Click here for the latest broadcast news stories.