Broadcast News
11/04/2018
BFV's Big Interview: JoeCo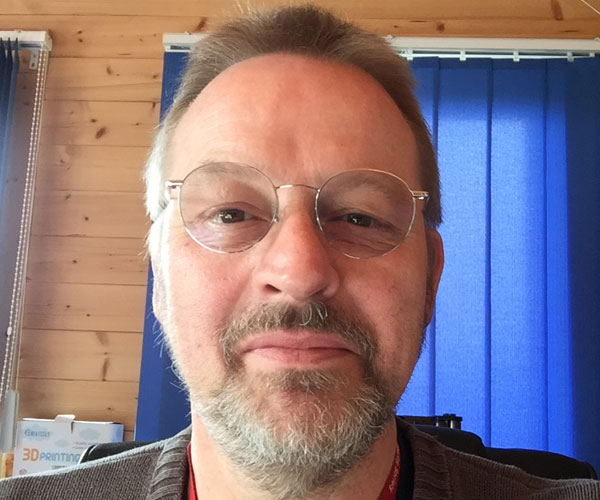 Based near Cambridge, JoeCo has worked in audio design for over 10 years by providing solutions for music and audio people worldwide.
This month, Broadcast Film & Video talks to JoeCo Founder and Managing Director Joe Bull about multi-track recording, new product ranges, and global success.
BFV: JoeCo recently celebrated its 10 year anniversary, how has the company changed and grown over the years?
While JoeCo's product range and reputation have grown considerably since the company's founding, JoeCo itself has remained largely unchanged with the same principles still in place – very high quality British-based manufacturing with solutions that professionals can trust. We remain a small company by design. JoeCo was established on the modern principle of sub-contracting everything that can sensibly be farmed out. So, from the outset, we have outsourced marketing, sales, procurement, some elements of manufacturing and some R&D functions, while we retain our core skills internally. This provides us with much needed flexibility and adaptability to the changing needs of the market and economic conditions.
It's refreshing to see a UK company do so well globally, how did you go about establishing yourselves as a global success?
From the beginning we have believed that in our industry it takes a global perspective to build a successful brand, and achieving that level of success means finding the right people to work with in every territory. We have been very fortunate in some key countries such as the USA, finding a dedicated team to work alongside who not only believe in our products but thoroughly understand the needs of our customers. Ultimately, that's what we continue to work towards worldwide – an understanding of what our users require, and how we can best meet those requirements.
You recently appointed Graham Murray as International Business Development Manager, what are your plans with him going forward?
Graham's arrival on the JoeCo team is reinforcing the activities described above and helping us to further expand into global markets where perhaps JoeCo is not yet quite as well known. His experience within the broadcast world is extensive, to say the least. He has worked for many years in both Asia and the Middle East, notching up more than 35 years of experience and expertise. As such, he brings great insight to JoeCo, as well as a very impressive network of contacts that will help propel us into the next decade. We're delighted to have him on-board.
The JoeCo BLACKBOX recorder is known as a standard for multi-track recording amongst broadcasters, why is it so relied upon?
For anyone working in broadcast audio, the biggest challenge is often that you only have one chance to capture a recording, so you'd better make sure the equipment you use won't let you down. Our customers and users tell us that the BLACKBOX is simply the most reliable solution for live multitrack recording.
We also designed the user interface to be as simple as possible, based on the principle that when you are making a live recording, you have enough to concentrate on without wrestling with an overly complicated UI. The BLACKBOX is famously easy to operate, handling most technical issues automatically without bothering the user with irrelevant details, so they can get on with their job, safe in the knowledge that the BBR will do its job. We've been careful to keep the interface as uncomplicated as possible even as we've added new models to the range.
We understand these pressures because as a team we have been involved in audio recording for most of our working lives – we know the pain of being let down by failed equipment. So our primary aim was always to make a system that is simple to operate and ultimately bullet proof.
In addition, our choice of making Broadcast WAV files our native recording format has proven to be very beneficial. I was fortunate enough to be part of the EBU, and subsequently the AES committees that established the BWAV standard. My aim was always to create a modern day digital equivalent to the traditional CCIR and NAB analogue tape equalisation standards that allowed media to be transported from one machine or organisation to another as painlessly as possible. That seems to have been successful.
Another very effective advantage of the BLACKBOX is the range of audio I/O. From the original 24 channel BBR1B (Balanced Analogue) to the 64 channel MADI and Dante units, there's a model in the range to suit most needs. The BBR1MP, which includes 24 channels of high quality mic preamps, is also unique in its field.
More recently, the BLUEBOX range has been added, what makes it unique?
The BLUEBOX range is a response to a very common concern amongst our customers, who want to make redundant recordings but are rightly concerned about machines with a single point of failure, such as the processor or power supply. The BLUEBOX range allows these users to make a redundant copy on a standard laptop using any DAW software whilst knowing that the BLUEBOX is recording everything to a USB drive, and simply won't fail. The range offers the same reliability as BLACKBOX, but with the addition of the ultimate back-up facility.
The range offers three models with different I/O to cater for studio and field operators. The BBWR24MP offers 24 individually switchable mic/line inputs with our own preamps on every channel – in the field, all of the mic preamps become available to deliver a fully stand-alone, multi-channel audio acquisition recorder. The BBWR08MP has eight channels of individually switchable mic/line inputs and 16 channels of dedicated balanced line inputs. Finally, the BBWR24B has 24 balanced line inputs, 16 Adat Lightpipe inputs and 24 balanced outs.
You introduced your first desktop audio interface, Cello, earlier this year. Tell us a little about the new Cello interface and what it offers customers that no other interface does?
Cello simultaneously represents both a new direction for JoeCo, as our first desktop interface, and the continuation of our long-held belief that only the best is good enough. With 125 dB dynamic range and up to 384k recording, it has a very impressive specification and its reception thus far has been extremely positive.
It's a 22 input, 4 output USB 2.0 interface for Mac and PC with unique features including Adaptive Conversion technology, which offers the user new ADC and DAC filtering options, and our exclusive Top+ algorithm, which adds a little high-end sparkle to recordings. We also rewrote our highly respected clocking algorithms especially for Cello.
The idea behind Cello goes right back to the beginning of JoeCo and the creation of the BLACKBOX – to create a product with the highest specification features and the best audio quality available but at a price point that means everyone can benefit.
This article is also available in the April edition of Broadcast Film & Video.
joeco.co.uk
More Broadcast Audio Stories