Broadcast News
08/03/2018
InfinityX Introduced As New Tech Distributor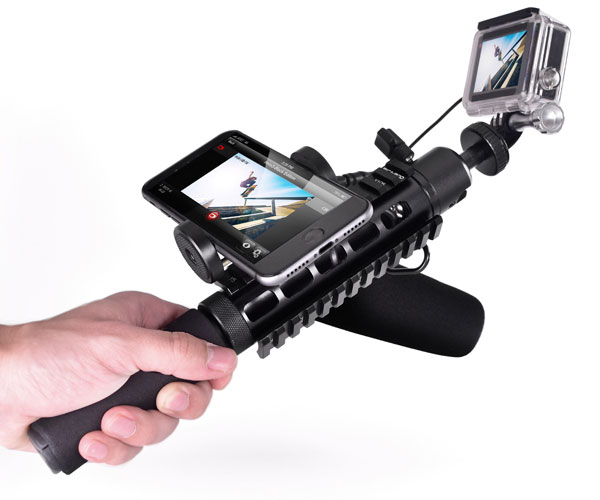 InfinityX has been announced as a brand new technology distributor in the UK market.
The company, that has previous experience in the engineering, motorsport and technology markets, is to deliver specially selected high-quality products in the UK photo, video and extreme/sports markets.
Steve Cumbers, Managing Director, InfinityX, stated: "I have been personally engaged with technology from a very young age and it's something that I've carried with me from the age of approximately 10 years old. Tech in general has been a mainstay throughout my career, whether during my time in engineering, motorsport or what the team and I are planning to accomplish now as InfinityX. I have spent incredible energy, searching for and adopting new and innovative solutions to find the edge over competitors and this is what we will deliver through InfinityX for our customers."
Pica-Gear is to be the very first brand InfinityX will introduce to the UK exclusively.
Pica-Gear products have designed specifically for 'run & gun' filmmakers, photojournalists and vloggers, but with the ability to adapt to any situation for both videographers and photographers. They have been engineered for professional and durable use; offering limitless options for setting up all kinds of cameras, monitors, power and audio solutions; giving the user a distinct advantage in their ability to adapt to any given shooting situation and from hand-grip to mini tripod in seconds.
Mr Cumbers said: "We now work with Pica-Gear for a number of reasons. Partly due to their great company ethos, and partly due to their engineering capabilities and their exceptional attention to detail."
"Pica-Gear manufacture the world's most adaptive mounting system and InfinityX are excited to have been appointed as sole distribution for Pica-Gear products with the main purpose to work closely with them on all aspects of distribution, marketing and promotion in the UK market. This is something we are very excited to announce and believe will introduce a unique solution to image makers working many and varied disciplines, along with a great opportunity for the UK dealer channel."
www.pica-gear.com
Top Related Stories
Click here for the latest broadcast news stories.