Broadcast News
13/03/2018
MotionTribe Expands Into UK Market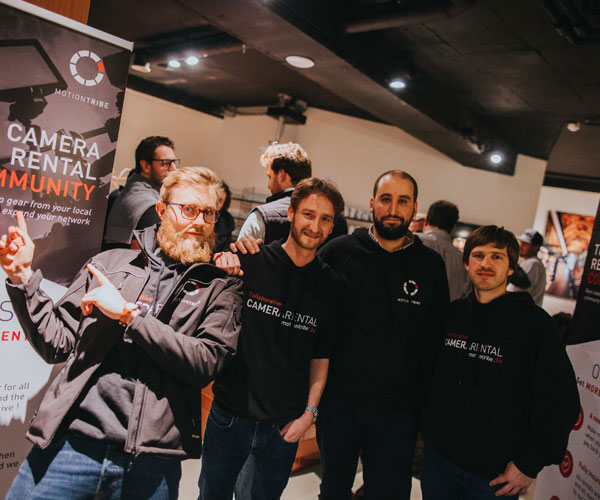 MotionTribe has broadened its online rental platform to reach the UK market.
UK film and television equipment owners can now generate income by renting to other creative professionals.
Company co-founder, Haroun Souriji, said: "We are super excited to provide our services to production professionals based in, or near, London so people can rent their gear safely, with comprehensive insurance tailored for audio-visual professionals."
Since 2015, MotionTribe's online platform has enabled owners in Belgium to register their equipment as an available asset. Users can search for what they need, compare schedules, and arrange to collect. On average, owners add £17,000 worth of kit to the platform.
With MotionTribe's expansion into the UK, productions can now enjoy the same facilities. Users can save money as equipment on MotionTribe is up to 30% less than from a conventional rental facility.
Owners can also earn a return on their investment, confident that MotionTribe users are manually screened. Fully-comprehensive insurance with a low excess covers equipment that is rented using the platform.
MotionTribe's top users have rented its gear over 30 times in their first year, generating enough income to buy new gear. To date, the platform has recruited 25% of Belgium's 3,000-strong production community, representing more than a thousand pieces of equipment.
To make equipment transfers even easier, and provide space to test, MotionTribe users can choose to use a hub – a location where equipment can be left and collected.
The first hub announced in London is at Cherryduck Studios in Wapping, though the preferred option is to collect locally to the user's address.
motiontribe.io/en-uk/
Top Related Stories
Click here for the latest broadcast news stories.