Broadcast News
08/02/2018
NEP Group Takes RTS To The Races With Equinox OB Truck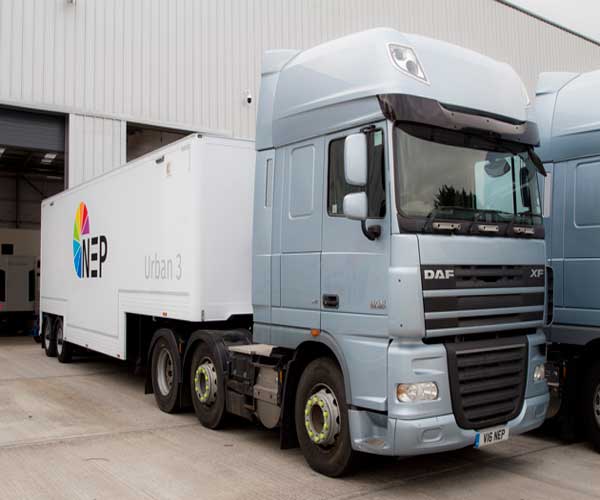 When the highly-prized broadcast rights for horse racing on British television recently switched channels, outside broadcasting specialist NEP Group seized the opportunity to create one of the UK's most advanced OB trucks.
Named Equinox, the truck is capable of meeting every requirement for the live broadcast of race meets, without additional support.
NEP Group is trusted by broadcasters all over the world, and the technology it chooses is of the highest possible standards.
In 2016, however, a catastrophic fire ripped through the company's UK headquarters, destroying most of its outside broadcasting fleet and reducing its rare equipment library to ashes. But while many companies would have been set back by such a tragedy, NEP immediately rebuilt, meeting all of its commitments while seizing the opportunity to create a new fleet of cutting-edge OB vehicles, including RTS IP-based intercoms.
The fifth truck to be commissioned since the fire, Equinox has now entered service with a specification that's both similar to its siblings but shaped specifically to meet the challenges of broadcasting British horse racing.
"The broadcaster wanted to run the truck in a very specific way, so we built this truck to deliver everything they wanted to achieve," Fournier continues. "Rather than having to accommodate a separate VT / recording replay truck, everything is done out of this single vehicle, and the use of IP simplifies how everything works."
Inside Equinox, an RTS ADAM modular matrix frame equipped with a 64 channel OMI OMNEO matrix interface card offers up to 272 ports, providing a Dante backbone for the OB truck's comms workflow.
In addition, the frame hosts five AIO-16 analog interface cards, a MADI-16 Plus interface card and two TBX-Tribus cards for connecting Equinox with other trucks in the NEP fleet.
A total of 10 32-key KP-5032 keypanels have been integrated into the vehicle, alongside a further 31 16-key KP-4016 panels.
Asked about his choice of OMNEO IP technology for the future-proofed fleet and Equinox in particular, Fournier immediately points to the many benefits of working in an audio-over-IP environment.
"OMNEO, which facilitates the use of Dante audio, has really taken off in the broadcast world over the last two years," he reasons. "The choice of OMNEO means that we benefit from vastly reduced cabling. Even if we have a long-distance run over kilometers, we can fiber it. In fact many of the horse racing grounds serviced by Equinox are now being retrofitted with permanent fiber, so if you need to position a panel somewhere on site then it's easy to do so."
He continues: "The use of Dante audio makes it simple for us to provide preview boxes for the director and producer; you can simply pin them in the Dante audio network through the RTS system. Because we have Dante cards in our desks, there's no patching involved – everything just appears on the network, so you can pick it up, make an IFB out of it and pass it on."
www.nepgroup.com
www.rtsintercoms.com
More Outside Broadcast and satellite services Stories