Broadcast News
20/06/2017
Wohler Teams Up With Telegenic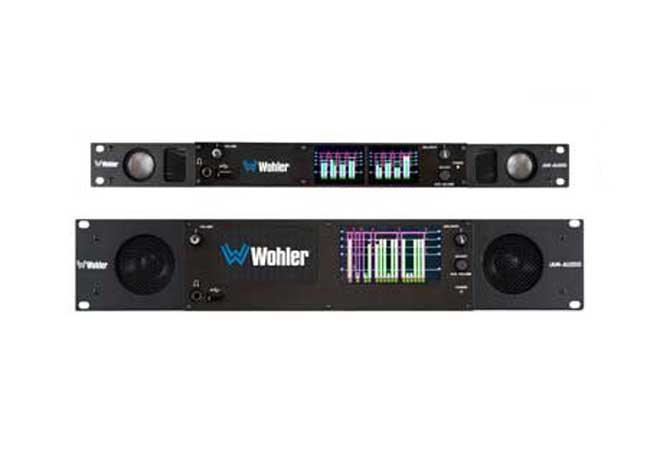 Telegenic has selected Wohler Technologies to support its audio monitoring solutions as it expands its business and broadcast major televised golf events in the United States.
Under the agreement, Wohler Technologies will provide Telegenic with its iAM-AUDIO unit that features a touch-panel interface to allow command and control of the unit and new I/O options, including Dante and Ravenna, combined with data displays and audio quality.
"Having used several Wohler product lines on our TV trucks in the UK, we are very familiar with the capabilities and strengths of the company's solutions," says Simon 'Foz' Foster, Deputy Head of Audio, Telegenic. "We knew from past experiences working with Wohler, that the company would be a perfect fit for our trucks in the U.S. Wohler's intuitive products make it easy for us to upgrade and customize the solutions we need."
Telegenic chose to build its small broadcast system predominantly on Dante and HD-SDI embedded audio but the audio solutions had to be able to work with MADI, AES and analog audio. A benefit of using the iAM-AUDIO units is that less equipment was required to monitor the various signal types.
"The iAM-AUDIO is installed in our new U.S. television trailer," added Andrew Wisniewski, U.S. Operations, Telegenic. "The unit is a 53 foot, double expander vehicle and is divided into a high-end hospitality area and a production/tech area. The trailer follows major golf events around the United States for 34 weeks a year. The system's backbone is based on Riedel's MediorNet system, controlled by Lawo's VSM, and audio is supported with Calrec's Brio. The video switcher is SAM's Kula vision desk and talkback is RTS' ADAM-M."
www.wohler.com
(JP/MH)
More Outside Broadcast and satellite services Stories