Broadcast News
27/07/2017
NEP Uk Serves Wimbledon For A Further Four Years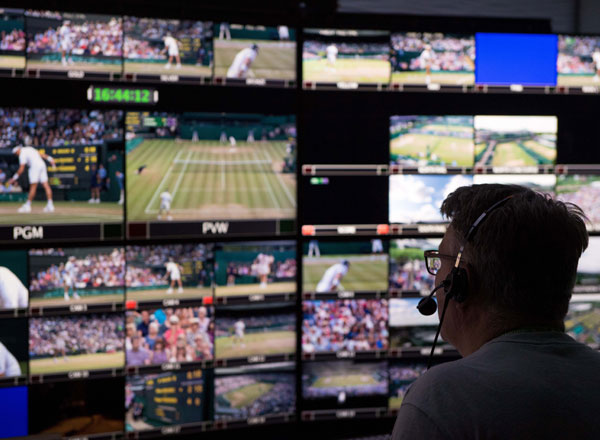 NEP UK Broadcast Services has announced that it has secured a further four years to provide technical Host Broadcast Services for The Championships at Wimbledon.
The contract will see NEP UK continue its long-standing 35-year relationship with The All England Lawn Tennis Club (AELTC) to deliver technical facilities for its in house production of The Championships as part of 'Wimbledon Broadcast Services'.
To cover what is the oldest and widely regarded as the most prestigious of the four Grand Slams, NEP UK will deploy two new, bespoke built, IP technology OB trucks as well as a core IP infrastructure within the Broadcast Centre servicing all on and off-site domestic and international broadcasters. The facilities will cover all the major show courts including Centre Court and No.1 Court, as well as AELTC's newly designed master control and transmission areas.
Paul Davies, Head of Broadcast & Production at AELTC said: "We have worked with NEP UK for many years now and their experience, knowledge and expertise has ensured that Wimbledon has remained at the cutting edge of broadcast innovation throughout this partnership. We are very excited to be launching 'Wimbledon Broadcast Services' and are delighted to be partnering with a company with such an outstanding global reputation."
Richard Lancaster, Technical Project Manager, NEP UK, said:
"Wimbledon is the oldest tennis tournament in the world, celebrating 140 years since the first Championships this year, and it's an absolute privilege to be appointed its official outside broadcast supplier.
"Our deep understanding of the sport, the venue, the Club and its broadcast requirements enable NEP UK to work seamlessly with the AELTC. The partnership will see NEP UK deliver this most prestigious sporting event to a worldwide audience in excess of 1 billion in over 200 territories. The new state of the art broadcast technology in our OB trucks and fly-pack will enable flexibility and scalability to our partner, whilst ensuring the highest standards of broadcast coverage, ensuring the watching world never miss a shot."
nepinc.com
More Outside Broadcast and satellite services Stories