Broadcast News
05/02/2018
Sony To Begin Shipments Of VENICE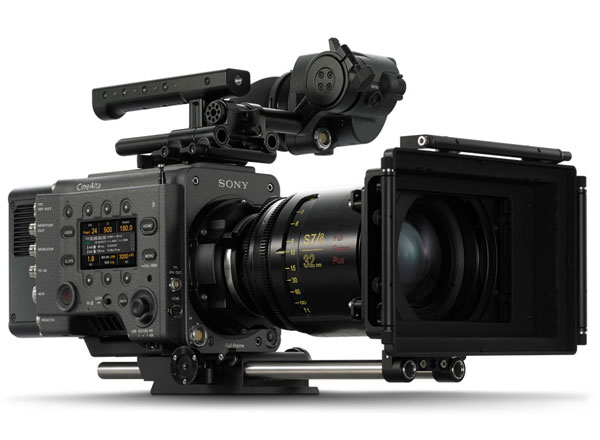 Sony's much-anticipated next-generation CineAlta motion picture camera, VENICE will begin shipping this month.
Version 1.0 features in VENICE will include support for Full-Frame 24x36mm recording. Now, continuing its approach of incorporating customer feedback into the camera's development, Sony is announcing several newcapabilities including a "Dual Base ISO" mode.
With 15+ stops of exposure latitude, VENICE will support an additional High Base ISO of 2500 utilising the sensor's unique physical attributes. This takes advantage of Sony's unique sensor for superb low light performance with exceptional dynamic range - from 6 stops over to 9 stops under 18% middle gray.
This new capability is a result of requests to increase exposure indexes at higher ISOs for night exteriors, dark interiors, working with slower lenses or where content needs to be graded in High Dynamic Range, while maintaining the maximum shadow details.
An added benefit, unique to VENICE, is its built-in 8-step optical ND filter servo mechanism. This can emulate different ISO operating points when in High Base ISO 2500 and also maintains the extremely low levels of noise characteristics of the VENICE sensor. This new flexibility significantly expands the range of creative possibilities for production professionals.
VENICE also features new colour science designed to deliver a soft tonal film look, with shadows and mid-tones having a natural response and the highlights preserving the dynamic range.
Sony has also developed the VENICE camera menu simulator. This user-friendly tool is designed to give camera operators an opportunity to familiarise themselves with the camera's operational workflow before using VENICE in production via an intuitive, elegant menu system.
Additional upcoming features and capabilities planned to be available later this year as free firmware upgrades in version 2.0 include: 25p in 6K Full-Frame Mode will be added in Version 2; "False Colour" has been moved from version 3 to version 2
VENICE has an established workflow with support from Sony's RAW Viewer v3, and third party vendors including Filmlight Baselight v5, Davinci Resolve v14.3, and Assimilate Scratch v8.6 among others. Sony continues to work closely with all relevant third parties to ensure a cohesive workflow including editing, grading, colour management, and dailies.
Another often requested feature is support for high frame rates, which Sony is working to implement and make available at a later date.
The VENICE CineAlta motion picture camera system will be available in February 2018. VENICE version 2.0 firmware upgrades will be available in summer 2018. Optional licenses are required for Full Frame and anamorphic shooting. For more information about the VENICE platform, please visit our website.
Sony.co.uk
Top Related Stories
Click here for the latest broadcast news stories.