Broadcast News
18/06/2018
Sony's VENICE Camera Deployed For First European Feature Film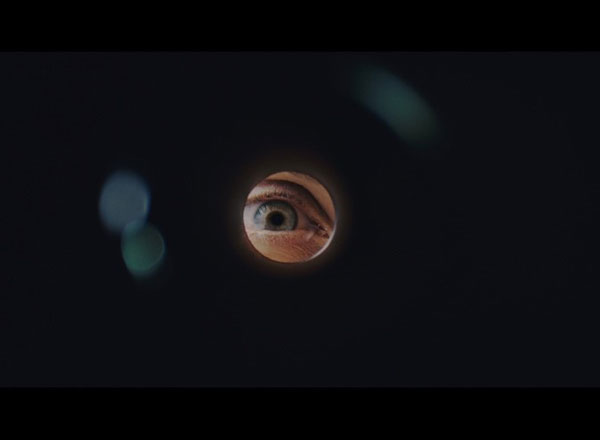 Sony's CineAlta Full-Frame system camera VENICE has been deployed to shoot its first European feature film, Polish thriller 'Fisheye'.
The feature is directed by Michał Szcześniak and shot by cinematographer Paweł Dyllus.  
Sony's VENICE is equipped with a full frame image sensor, capable of capturing visuals in almost any format, including full-frame 24x26mm, Super35 and Anamorphic.  
"After a consultation with Paweł Dyllus, we made the decision to be the first in Europe to shoot with this camera. The storyline of 'Fisheye' strongly fits the VENICE's ability to combine spherical and anamorphic lenses, which intensified the film's impression on its audience," said Ewa Szwarc, Producer, KOSMOS Production. "We have also been incredibly pleased that our post-production abilities have increased during the editing process."  
"We suggested using Genesis G35 lenses and anamorphic Cooke S6i lenses for Sony VENICE and bought two licenses, Full Frame and Anamorphic, as we not only do we know that operators like to mix formats but we also wanted to guarantee the greatest possible shooting possibilities," added Marcin Mikołajczyk, technical director, ATM System Sp. z o.o.  
Discussing his experience shooting 'Fisheye' on VENICE, cinematographer Pawel Dyllus explained: "I was particularly interested in shooting in full-frame and Anamorphic formats. As we are currently still in production, I have had sight of the initial colour correction and I can confidently say that, thanks to VENICE's amazing resolution and unbelievable image plasticity, we have captured some incredible visuals.  
"The camera's operability is also very good, allowing us to streamline our workflow. It switches on in just a few seconds, giving it a clear advantage over other cameras in this market segment. Additionally, its built-in ND filters with gradation of 0.3 are excellent, and the duplicated control panel on both sides of the camera is well-designed and comfortable. While it is not a light camera, it is very well-balanced and delivers impeccable images," he concluded.  
"Together with the VENICE camera, and in addition to the new RAW recorder, Sony introduced a new X-OCN recording format that transforms how we are saving RAW data," added Marcin Mikołajczyk. "As a result, files with full information about variables, temperature, and camera parameters were able to be compressed and stored, using approximately half of the space traditionally required – saving time and disk space needed for production, resulting in a faster work pace."  
Still in production, 'Fisheye' is a thriller about a young woman who is kidnapped and must solve a mystery of the past to free herself. The film found itself within the prestigious New Horizons' Polish Days Goes to Cannes program at this year's 71st Cannes International Film Festival at the largest film fair of Marché du Film.  
"The first fragments of the film presented in Cannes were very well received. I cannot reveal the details surrounding the production yet, however, the choice of the Sony VENICE camera was influenced by professional consultation from our technological partner ATM System," explained Ewa Szwarc.  
'Fisheye' was shot by and produced by KOSMOS Production – being co-financed by the Polish Film Institute – and is set be released in 2019.
pro.sony.eu
Top Related Stories
Click here for the latest broadcast news stories.