Broadcast News
18/12/2017
Lifecycle Services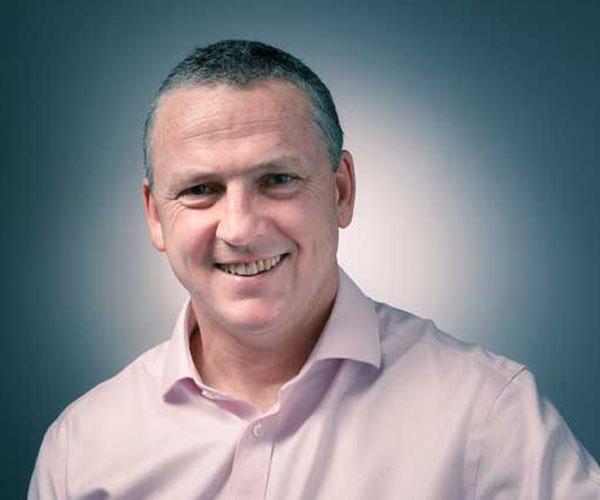 One of the challenges of the Systems Integration business is that it will always be cyclical, comments Jeremy Rees, Managing Director, TSL Systems.
I use the word "lumpy", by which I mean it can be feast or famine, big peaks and deep troughs – you're often either completely flat out or looking for the next big challenge. This is not an ideal way for a business to operate. In the worst instance, you run the risk of not being able to pay – and therefore retain – good quality staff, who are your key assets in a services business. And then there's the risk that you could go out of business completely if you can't make your cash-flow work properly.
Unless you have a benign investor behind you who can shore up the holes in leaner times, systems integrators need to have a Plan B. For TSL Systems, this has meant seeking out complementary revenue streams that allow us to put the business on a stable footing, in order to afford us more opportunities to work in the big project space – without the dangers of losing staff or running out of cash.
We started offering Lifecycle Services around 18 months ago, targeting not only our traditional broadcast customer base but also branching out into different spheres such as the education sector and corporate organisations.
In the past few years, video has become a ubiquitous means of communication. Everyone wants sound and vision, and not just whatever can be pulled together with a camcorder and a cheap mic. People are so used to seeing high production values on their TVs and even on hi-res phone screens. The demand and aspiration to create that high quality output is as strong as ever; content providers want to do it well, which means investing in professional quality equipment and the people to run it. In the traditional broadcast world, this still means integrators deploying a skilled engineering staff to consult on a solution, design a system, put it together and deliver to the holy trinity of time, quality and cost. Increasingly important for our customers is a focus on the bottom line and a view on total cost of ownership of a solution and a good return on investment for the human, technical and creative resources used to generate, publish and re-use their content. More so than ever, it is vital to ensure that systems are supported, maintained and kept up to date over time.
As the appetite for video communication grows, among corporates and also with the proliferation of internet TV channels, the price point for equipment is dropping to make it attainable for non-traditional broadcast organisations. In parallel therefore, there is an appetite in further and higher education to train people to create this high quality content. To do this, these educational facilities also need high end facilities that will mirror those in the 'real world', and these facilities need to be supported and serviced and refreshed. Similarly, the corporate world won't have the capacity for the same infrastructure as mainstream broadcasting but still wants to make the most of its investment.
Lifecycle Services provides all types of organisations with all they need to do this. We enter into multi-year contracts with customers, helping them to specify the system that is right for their requirements, installing it and keeping it maintained through the life cycle of the equipment. We offer training for the production staff on site so that they can get the best out of the equipment, as well as technical support for all the systems. From our long history in the broadcast arena, we have good relationships with vendors which ensure good prices and timely updates, so that we are well positioned to help customers when kit refreshes come about.
Even big multinationals with facilities around the globe can benefit. We design a standardised system for them, so that, with very little variation, the same equipment goes into each facility. This makes training, installation, service and support very efficient. We just create one set of documentation and support material across the board. We support all locations using a 24x7 help desk and web portal coupled with technologies such as Skype to offer a personal service and help solve problems quickly.
For the customer, Lifecycle Services is a cost-effective way of taking the worry out of buying the right equipment and the hassle of maintaining it. TSL can do this at scale and on a recurring revenue basis; for us, it gives business predictability and underpins our classic Systems Integration operation. Everyone wins.
tslsystems.co.uk
Top Related Stories
Click here for the latest broadcast news stories.