Broadcast News
23/11/2017
Unity Audio Rocks The Sound Industry With Its Monitors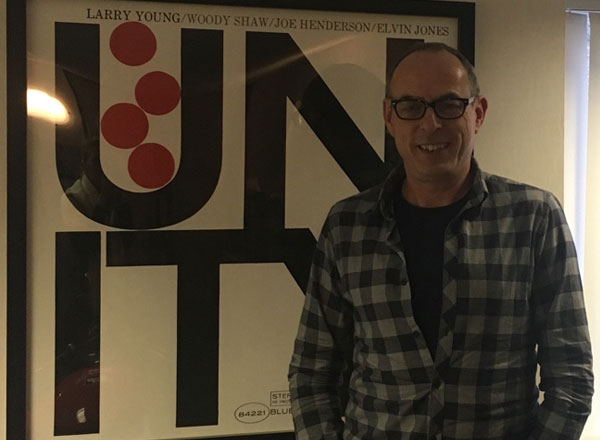 Once you own Unity Audio products you own them for life. That's the bold claim from Kevin Walker, who created Unity Audio as a result of his passion for sound, music and in particular monitor technology.
"Having been in the audio industry for over 30 years and seen the growth of the digital era, I wanted to create monitors that not only transform how sound engineers work but achieve faster results due to having an accurate monitor," he explains.
Unity Audio began as a UK distributor for high end pro-audio products and moved into manufacturing monitors after noticing a gap in the monitor market. "The trend over the past several years due to restricted production budgets, studios becoming smaller and generally smaller monitors becoming more accurate seemed to dictate the decline for large format main monitors" said Walker. "However, over the past few years there seems to be resurgence for main monitors again."
Walker's approach to this was to design a sealed speaker cabinet rather than a ported design. His approach produces a far more superior and accurate low frequency reproduction with a dynamic transient response and a more natural extended bass roll off. The flexible modular approach provides customers with an upgrade path and different mounting options, ideal for many operational requirements.
"Like every aspect of audio design there's always a trade off; a sealed cabinet won't achieve the same SPL figure as a ported cabinet. Now that the range has expanded we have been able to address the demands of customers wanting high SPL figures. This, coupled with our philosophy to only use excellent quality components, ensures a high technical standard. The proof is in the pudding as our customers certainly appreciate the end results when they hear them."
With continued customer support Unity Audio products represent the very best of hand crafted audio monitors around. Walker's philosophy has always been to maintain an emphasis on manufacturing with attention to detail and an open-ended commitment to customer satisfaction.
The Unity Audio range includes the Boulder, Rock monitors and BABE monitor system. Walker gets into the detail: "The Boulder MKII is a three-way active monitor that gives a fast, accurate detailed sound and extended bass response, whilst delivering even greater levels of SPL. It incorporates four bi-polar low feedback amplifiers to give the power delivery of the custom Class A/B amplifier. The Boulders are fitted with two 220mm SEAS custom Aluminium woofers that provide bass precision down to 32Hz and beyond. The unique coaxial mid-range tweeter driver made exclusively for Unity Audio works as a point source over 7 octaves and delivers linear amplitude and phase independent of frequency resulting in incredibly detailed and accurate imaging. The Boulders can partner with an Avalanche Sub-woofer to make a 2.1, 5.1 or 7.1 system and can even be used with Rocks due to the consistent sonic signature."
The Rock MKII is a small and stylish speaker that delivers a truly musical audiophile performance that belies its compact size. "The Rock is equipped with a 100 watt discrete bi-polar low feedback amplifier with custom wound transformers for a fast, clean and accurate audio reproduction. The Rock uses a 50KHz folded ribbon tweeter and the 180mm woofer features a 0.2mm aluminium foil. The seamless combination of drivers delivers a frequency response of 37Hz-38kHz +/- 3db."
"As for the BABE monitor, it comes as a modular system transforming the existing 3-way Boulder into a 4-way monitoring system. The sealed cabinet is internally isolated to reduce vibration interference and uses a single 300mm driver with a 125mm voice coil, designed exclusively for low frequency reproduction. The driver employs a huge 130mm Hexatech external voice coil wound with a hexagonal-shaped aluminium coil wire (2-3 times thicker than standard woofers) for accurate music reproduction, superior durability and power handling. It retains the same sealed cabinet approach used throughout the Unity Audio range and this design approach provides faster, tighter and more accurate linear bass reproduction and results in less phase rotation, reduced time domain ringing, lower group delay and a shallower roll-off slope."
With new technologies emerging Walker is always reviewing the Unity Audio range whilst preserving the sound of each model. "Some of the model updates and even new ideas we're looking at now have also been due to customer feedback and requests," continues Walker. "For example, this is the reason why we came out with the updated Boulder MKII. We had feedback from America that some customers wanted higher SPL and low frequency extension and so we up-gunned the MKI's 2x 6" woofers to 2x 8" woofers."
As new technological demands and expectations develop, Unity Audio doesn't just bring out a new speaker. "Where ever possible we offer upgrade paths for our customers across the range," continues Walker. "This is unusual, especially for a monitor manufacturer, rather than the usual approach of 'you just bought our speaker last year, but here's the new model' approach, I want to reassure our customers that where ever possible we will make an upgrade path available. I put myself in their shoes; they've spent their hard earned cash on my product which I'm always grateful for and this gives confidence that we have their interests in mind."
As for the future, immersive audio continues to grow. With Dolby Atmos at the forefront a big design change has been the quantity and location of speakers. Unity Audio continues with the ongoing quest to produce a small footprint monitor that acts like a mid-field or main-monitor.
With this year rapidly coming to a close, Walker adds: "2017 has been a very busy year. The last 18 months have been exciting; at the start of 2017 we brought the production in-house. This was a big move for us but it was the right time and having everything on-site and a great production team means we're more efficient and R&D is far easier and effective. 2018 is shaping up to be equally exciting with our expansion overseas. Since our first monitor back in 2009, production has grown steadily, and we now have an illustrious client list of studios, engineers and producers including Guy Massey, David Wrench, Mike Crossey, Monnow Valley, The University of West London, Metropolis Mastering Studios, Gary Newman, Rudimental, Coldplay, Guy Sigsworth and New Order to name but a few. The Rock MKII, Super Rock and Boulder MKII, B.A.B.E and Avalanche sub-woofer monitors have received many reviews that have championed the flexibility and design of the monitors and made Unity Audio what it is today."
unityaudioproducts.co.uk
More Broadcast Audio Stories