Broadcast News
31/10/2017
DPA Microphone's - The Stars Of Vienna's Burgtheater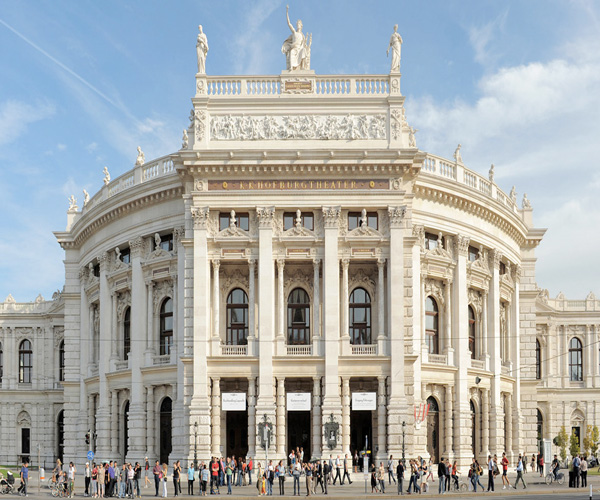 Every year, between 01 September and 30 June, Vienna's Burgtheater premiers around 20 new productions and puts on over 900 shows at the theatre and other locations belonging to the venue.
The one constant in the hectic schedule are DPA d:screet™ 4061 Omnidirectional Miniature Microphones, which are used in many productions to amplify and record actors and singers.
"When it comes to numbers we use between 40 and 60 d:screet 4061s across all our productions," said David Müllner, Chief Sound Engineer for the Burgtheater's live shows. "We also have a large number of DPA d:fine™ Headset Microphones, which we use for discussions. While it is very important that the microphones are rock solid and functioning, it is equally important that they sound brilliant because, as well as for live sound, they are also used to record shows for release on CD."
Müllner added that having a tool that sounds brilliant and functions well in any kind of environment is particularly important for live shows where conditions can be extremely harsh.
"In a live environment, the actors are sweating and they don't pay too much attention to the technical gear they are fitted with," he explained. "I am delighted to say that our d:screet lavalier microphones are very reliable and we depend on them a great deal, especially in the drama theatre where actors often refuse to wear a second microphone. This means that 90% of the time we operate with only one mic per actor, so the mic has to work under almost any conditions."
"Other advantages of DPA miniature microphones are their size as well as their consistency," said Müllner. "They are one of the smallest, most invisible and lightweight mics to wear on the market, which is a great advantage. Also, when it comes to replacing microphones, it is very important that they all sound the same. We've tried out cheaper mics but if you have a bunch of, say, 10 mics you soon find that they don't all sound the same.
"Working with DPA microphones gives us a tool that can be used in any situation," David Müllner said. "Whether you put the microphone on an opera singer or an actor, you know that the sound will be brilliant regardless of whether it is singing or spoken word. With the tiniest touch to the equaliser we can be sure of getting the best performance out of it."
www.dpamicrophones.com
Top Related Stories
Click here for the latest broadcast news stories.