Broadcast News
10/03/2016
DPA Microphones Unveil New Product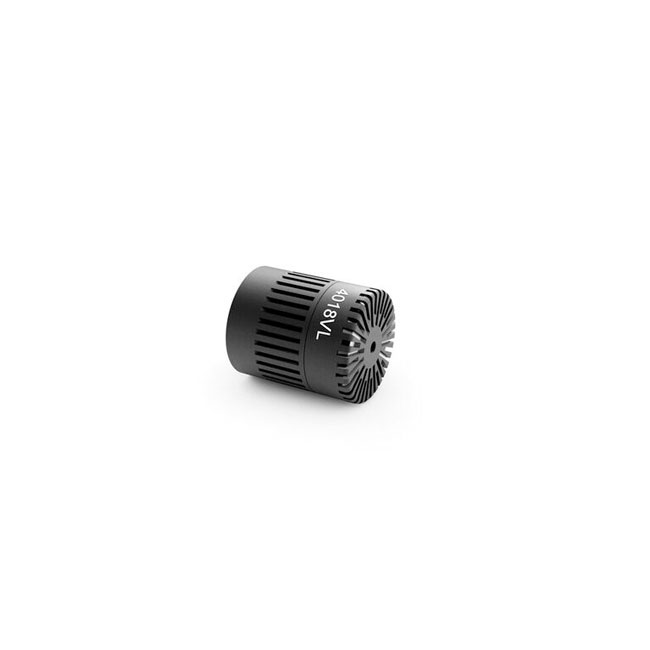 DPA Microphones has announced it will introduce a new linear version of its d:facto Handheld Microphone range at Prolight + Sound 2016.
The new version has a linear frequency response compared to the original d:facto Vocal Microphone, which has a 3 dB soft boost at 12 kHz. The new d:facto Linear Vocal Microphone is suited for sound engineers wanting the ability to design a complete sound pattern to create their own sound.
The d:facto Linear Vocal Microphone features a new capsule with an isolation-optimized supercardioid polar pattern, specifically designed to augment the human vocal range. It combines cardioid and supercardioid directional characteristics, to ensure complete focus on the sound source with minimum bleed, thus delivering high separation, natural sound and SPL handling up to 160 dB.
"The d:facto™ Linear Vocal Microphone is ideal for PA amplification and recording," said Anne Berggrein, Vice President of Marketing for DPA Microphones. "We are happy to add another great capsule to the d:facto™ range that will give ambitious sound engineers even more possibilities to achieve the best sound. The d:facto™ is the wingman you rely on when performance really matters, which is why we see the d:facto™ mics in so many high-end environments."
DPA's d:facto range is entirely. With this latest edition, the capsule can be removed and replaced with any other d:facto capsule to suit different recording or performance requirements. In addition, through using DPA's adapter system, the microphone can be transformed from a wired version with a handle, to a handheld wireless microphone capable of seamless integration with all leading wireless solutions such as Sennheiser, Shure, Sony, Wisycom, Lectrosonics and Line6.
Also at Prolight + Sound, the company will unveil the GM1600 Gooseneck, a new mount for its d:screet Omnidirectional Miniature Microphones. It is available separately or as two different kits with a d:screet microphone, and is also compatible with DPA's range of instrument mounting clips.
When used with the d:screet 4061 Omnidirectional Lo-Sensitivity microphone, the gooseneck provides stable and repeatable positioning for close miking instruments in studio and live environments. When used with the d:screet 4060 Omnidirectional Hi-Sensitivity microphone, which is designed for softer sound levels or for picking up ambient sound, it is ideal as a plant mic in a concealed application for film sound recordists who want clean, detailed and natural sound, even when the microphone is not pointing directly at the sound source.
Alongside these new products, DPA display its established microphone models including the d:vote Instrument Microphone, as well as the full range of bodyworn microphones.
DPA will be at Prolight + Sound, (Hall 4.1, Booth C11), and will hold workshops with live performances by American indie-folk band SHEL, who will assist the company in demonstrating various microphones on a range of instruments and vocals. Visitors to the show can also bring their own instruments to DPA's open workshops so they can learn how best to mike them with DPA Microphones.
Lastly, DPA will also be running a daily competition at Prolight + Sound for visitors to win a d:vote Instrument Microphone. Participants must register for each draw via iPads on the booth and be present at the booth at 6.30pm when the draw takes place in order to claim their prize if their name is drawn.
www.dpamicrophones.com
(JP)
Top Related Stories
Click here for the latest broadcast news stories.