Production News
14/09/2017
Love It Or List It Returns For New Series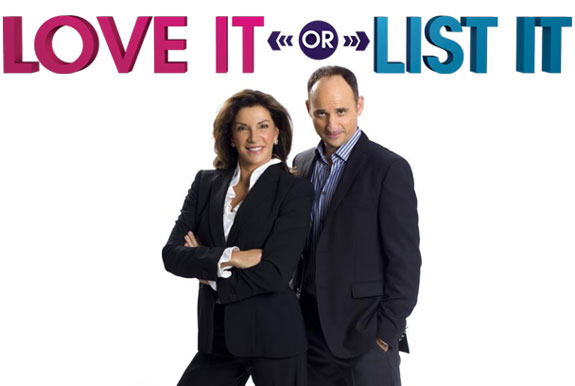 Channel 4 has announced the return of Kirstie and Phil for a new series of the show where they help couples who have fallen out of love… with their houses.
Kirstie is again in charge of the sledgehammer and will set about transforming the couple's own home by knocking down walls and revamping the property. Meanwhile, Phil will use his little black book of contacts to search high and low for a property the couple will fall in love with.
With Kirstie firmly in camp love it; and Phil rooted in team list it, who will be able to persuade the couple? The pressure is on for the property duo, with Kirstie having the most success in series 1, Phil is fighting to hold on to his success in series 2, there is everything to play for this time and the stakes are high.
The property dream team that are Kirstie and Phil will travel all over the UK from Walthamstow in London, to Nottingham, to Leeds, to Harrogate to Preston to Windsor to Northampton to Stenhousemuir, Scotland, hoping to help couples on their quest to love or list. With one partner desperate to move and one adamant they want to stay, Kirstie and Phil will have to pull out all the stops to win them round.
Whether they've outgrown the house and are living on top of each other, they loathe the layout or simply want a change. Kirstie and Phil are on hand to create – or find – the home of their dreams.
Phil said: "Making confident decisions in today's housing market means that Love It Or List It is more relevant than ever. Aside from that, it's always such a fun series to make - so I'm particularly looking forward to getting going and teaching Kirstie a few lessons this time!"
Kirstie added: "For 18 years Phil and I have criss-crossed the UK helping people buy homes, this continues to be an amazing job, but we rarely get to grips with how best to live in them. Love it or List It gives me any amazing opportunity to use my mental data of UK property to help people make the best use of their homes, and I'm thrilled we are making a third series of the show."
Love it or List it (8x60') was commissioned by Channel 4 Head of Features, Gill Wilson with series 3 set to TX in 2018. Of the commission she said: "Kirstie and Phil are solving endless marital aggravation up and down the country. I can't recommend them highly enough."
Executive Producer Andrew Jackson added: "Ding ding. It's round 3 and I can already see that Phil is determined to beat Kirstie this year. Whether he manages it or not, the winners in this battle are our families. After years, and sometimes decades, of procrastination about their homes they finally solve their property dilemmas."
Top Related Stories
Click here for the latest broadcast news stories.