Broadcast News
18/08/2017
Intercom Solutions From Vortex, Designed To Work For Everyone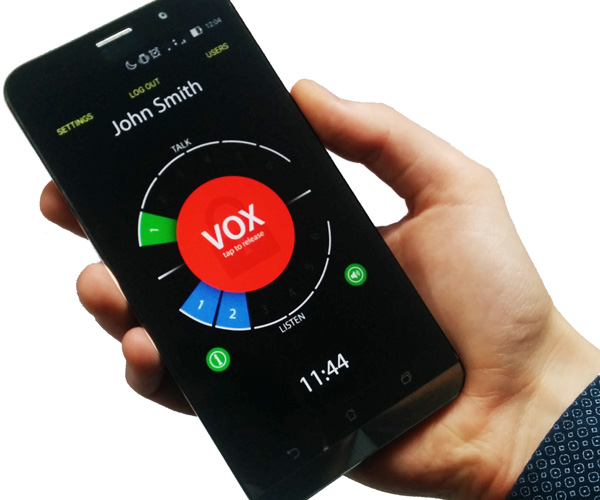 Vortex are always on the lookout to provide the best solutions for numerous situations, this includes low cost intercom applications for those who want a quick, easy and portable solution for comms. Vortex represent Unity Intercom in the UK and parts of Europe which provides a low-cost, novel and reliable IP intercom system that allows you to use your existing smartphones as Intercom stations.
With Unity, it is now possible to have a complete intercom system for about the price of a couple of conventional Beltpacks.
Unity Intercom functions over Wi-Fi or via a mobile network to a Mac running "Unity Server" providing Talk and Listen on multiple independent channels, as well as an independent programme audio feed. The free apps downloaded onto iOS or Android devices convert smartphones into wireless intercom stations from which the Talk and Listen channels can be selected.  It works in both 4-wire (broadcast) and 2-wire (user to user) mode with a large Push-To-Talk button that can be momentary or latched.   Unity can also display camera "On-Air" Tally and integrates with hard-wired communication systems like Clear-Com or RTS, letting you use Unity as a wireless station.  
The heart of each system is the "Unity Server" software that runs in the background on a Mac computer and handles the audio and user permissions for each of the connected Unity clients.  It is used to add and manage user accounts and to configure additional add-on features like Unity Tally and Audio I/O.  Any number of users can be created with as many enabled at-a-time as licences purchased.  Permissions are assigned to users so that when the mobile device logs-on, different users can see and use different parts of the Unity system.
For the mobile intercom stations, the appropriate iOS or Android Unity app is downloaded (free), Listen and Talk channels are selected - then simply Push-to-Talk (PTT).  The smartphones can be equipped with headsets - either cabled or Bluetooth - or used in speaker mode.  When a user logs into a Unity client they are presented with Listen and Talk selections for each of the intercom channels for which they have permission. The large Talk button provides clear access, especially useful in busy situations.  There's a Program Feed volume control so each user has independent level control over the main house audio feed.  The user screen allows one-to-one communication and even provides the option to page a user by sending a notification to their phone if the Unity app is not running.  Users enabled as administrators have two extra buttons at the bottom of the interface for "Page All" and "Mic Unlatch" - useful if a station has been left in Vox mode with an open mic in a noisy environment.
Vortex also distributes the JK Audio range of Intercom devices which are ideal for applications such as Unity Intercom or your already installed intercom installations. The BluePack, Outerloop and Interloop provide wireless intercom interfaces for smart phones and professional Intercom peripherals. This makes it perfect for interconnecting your professional intercom devices into the Unity Intercom system. JK have been developing add on solutions for mobile and telephone based intercom systems, giving you high quality and flexibility even over legacy intercom systems.
Vortex has engineered the VX-4901 Intercom / Pushbutton Panel to convert any Comrex ACCESS or BRIC-Link to an IP Intercom station.  Initially developed for comms links for Formula One, the VX-4901 is an easy to use interface for making connections to multiple destinations.  It sits comfortably in a 1-U rack along with a Comrex BricLink-II codec and has 10 pushbuttons any of which can be assigned an address to provide one-button connection.  Tapping the button locks the destination and the in-built microphone channel is live for open talkback whilst holding the button down provides push-to-talk.  The VX-4901 has built-in microphone pre-amplifier and stereo speakers with volume control plus stereo headphone output.
If you wish to find out more about Vortex and their intercom solutions, feel free to give them a call on +44 (0)20 8579 2743 or drop them an email at
[email protected]
.
More Broadcast Audio Stories