Broadcast News
16/08/2017
Barix Audio Bring Live Cosmic Radio Garden To Montana's KFGM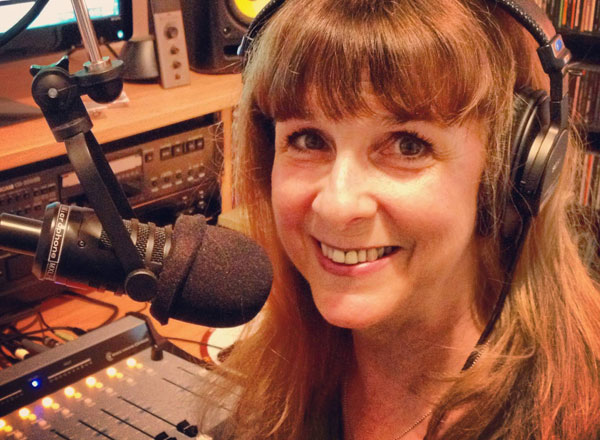 Bringing her unique freeform radio style to Missoula Community Radio listeners over the airwaves and online, veteran deejay Nancy Walton is using Barix Audio over IP devices to deliver her live Cosmic Radio Garden show from her Missoula, Montana home studio to the station's downtown headquarters.
Walton's 38 years of radio broadcasting experience included a year working with CBS Radio Boston, hosting shows from her Missoula-based home studio and delivering them live to the main studio in Massachusetts for broadcast on the 2014-2015 Internet and HD Radio follow-ons to progressive rock station WBCN.
When Missoula's own new community radio station, locally-funded KFGM, launched in January of this year, Walton jumped at the opportunity to bring her diverse musical tastes to her local community and re-engage geographically dispersed long-time listeners.
Having purchased a Barix Instreamer to deliver her live radio shows from Missoula to Boston in 2014, Walton wanted to establish a similar workflow for Missoula Community Radio, allowing her to continue broadcasting from her home studio. Using donations from supporters, she purchased a new Barix Exstreamer 100 decoder, which she in turn donated to the station.
Walton said: "The cost-effectiveness of the Barix units makes them accessible to non-profit community radio stations, and the affordable price point of the Exstreamer was essential in enabling us to implement this studio link through donations."
As a self-described "non-techie," Walton relied heavily on the support services of Barix's U.S. distributor, LineQ. LineQ personnel walked Walton and KFGM General Manager Jon Van Dyke through the setup of the Instreamer and Exstreamer units, even helping complete the configuration remotely through the devices' web-based user interfaces. "I would give them 10 out of 10 for customer service," praised Walton. "Their assistance was excellent."  
Walton's Barix Instreamer now pushes 128Kbps, MP3-encoded live stream of her two-hour shows to the station's Exstreamer three times each week – Monday through Wednesday, starting at 10am Mountain Time – over her 60Mbps Charter Spectrum Internet connection. Walton turns on the Instreamer unit about 10 minutes before going on-air, and it connects automatically to the Exstreamer decoder at the station.  
"The audio quality is really great, and I was shocked at how simple and reliable the technology is to use," she explained. "I just turn the switch on and wait for the blinking light, and the Barix units take care of the details."  
The low-power station broadcasts on 105.5 FM, and can be heard within a roughly 3.5 mile radius from KFGM's downtown studio. However, the Cosmic Radio Garden show's audience spans a much larger geographic area.  
"Much of my former audience from the Boston station, as well as many followers spanning all of my years doing radio – in markets from San Francisco and the Bay Area to Seattle, Eugene (Oregon) and three Montana areas – are listening to my KFGM shows through our Internet stream at 1055kfgm.org," said Walton. "To be able to reach not only local listeners, but also people who live in other places, essentially creates one big community in this digitally-connected world we live in."  
Walton sees the cultural benefits enabled by the Barix devices as being just as important as the units' operational advantages. "When I started in radio, I never imagined that I would be able to do live radio shows from a home studio through a radio station, nor that the listeners I've had over the decades could tune in live from wherever they now are," she enthused. "This technology is like the culmination of a vision for me, to be able to broadcast live to like-minded people from all walks of life, anywhere in the world. It's absolutely amazing to me what the Barix units have allowed me to do."
lineq.com
barix.com
Top Related Stories
Click here for the latest broadcast news stories.