Broadcast News
07/08/2017
Portaprompt Launch IP Prompting Workflow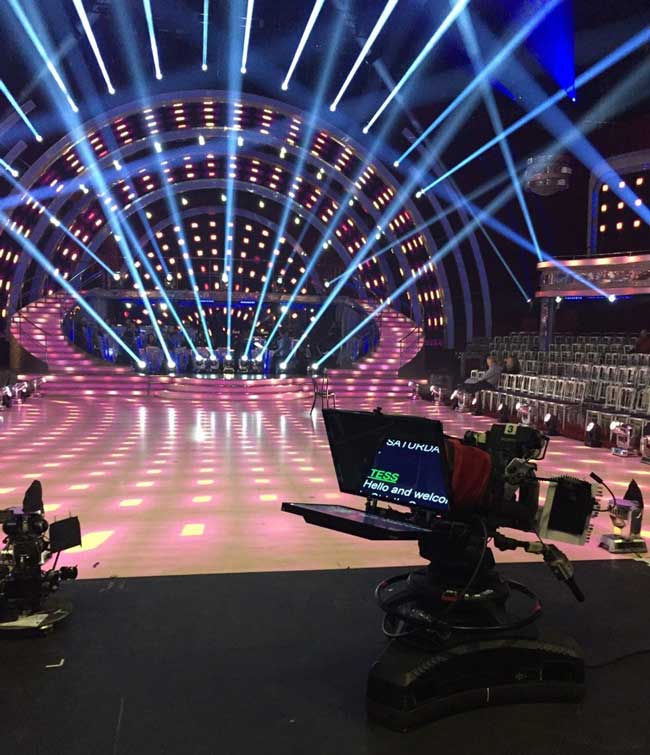 Portaprompt has announced it will launch an IP Prompting Workflow for its existing Premium and Quasar Prompting Monitors Range, WinDigi Software and Controllers at IBC 2017.
The IP prompting solution is based on the replacement of a standard SDI card in monitor with a new IP card. Scrolling and control takes place in PC / Monitors and so there is no need for external 'scrolling boxes'.
The wired and wireless hand and foot controls communicate via the IP prompting display on the camera and back to the prompter PC in the gallery over the IP infrastructure. The system can interface to MOS based newsroom systems if required.
Prompt and control signals are routed and assigned through the IP router using the company's WinDigi Master PC Software to any prompt head in studios or the OB Truck. This ensures that essentially any source can be assigned to any destination and control can simulate this signal routing.
Jim Keating, Technical Director, said: "We have been looking at the role that IP Networks can play in delivering advanced prompting in Broadcast TV since IBC 2015 when we signed up and trialled IP workflows with the IPPG partnership lead by Suitcase TV. What we are able to do, as prompt signals are essentially a low data service, is use off the shelf IT technology and that is what we are launching today.
"We have a lot of flexibility in our system and can basically allocate any control device to any prompting display and this can provide some real benefits for customers. For example it means that the prompt operator can be based in studio whilst feeding the prompt signal to the presenter on location saving travel and location cost. In addition as there is so such flexibility with the routing of sources and destinations we can allocate prompt control in the gallery to multiple studios help reduce redundancy and downtime in studio making for a far more efficient prompting system."
www.portaprompt.co.uk
Top Related Stories
Click here for the latest broadcast news stories.