Broadcast News
24/07/2017
Flexible Archiving With Cubix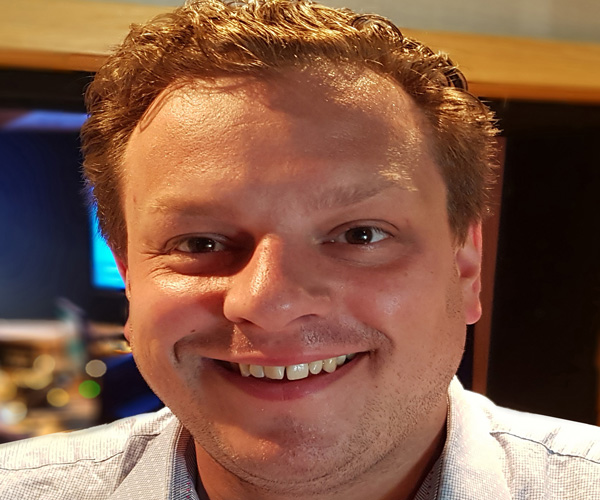 Ortana Media Group offers a wide range of products for use in broadcast content ingest, archiving, processing and distribution. These are available for purchase or as a pay-as-you-go service. Our flagship product platform, Cubix, was developed to provide the facilities needed for media ingest, archiving and searching, all integrated into a single easy-to-use system.
Cubix can be scaled from a low-cost tightly focused archive management system up to a very large scale solution with many capabilities running on a standard on-site enterprise server, in the cloud or as a true hybrid of the two. It currently consists of 27 modules which can be combined to match a wide range of deployments and applications.
Examples of these deployments are: Active Accelerated Archiving and Disaster Recovery; archiving, indexing and searching (content discovery); business to consumer communication; content preparation and playout; content showcasing and monetisation; corporate to corporate communication; film scanning and processing, ingest from the web and social media, post-production, real-time tracking of content status across multiple systems, robotic bulk tape ingest; transcoding, metadata management and publishing.
Remote monitoring
Starting with simple data replication, Cubix can monitor hundreds of terabytes of content remotely by using only a handful of remote harnesses that take up very little CPU or memory. These monitor for new content before registering and importing the content within the Cubix platform. It then acts on instruction from the Cubix orchestration layer, transferring the content to one more remote locations via several different transfer methods. This concept of control from the cloud, but management of media across multiple sites is a clear demonstration of the truly hybrid nature of Cubix – allowing clients to mix and match technology both on premise and in the cloud to suit their needs – rather than meeting the restrictions of their digital asset management system.
During the import, Cubix can perform a de-duplication check by seeing if a clip, interstitial or complete programme has been previously imported and archived. This ensures that only unique content is sent to the archive, reducing storage costs.
To transfer the content, Cubix supports all the major file acceleration providers such as FileCatalyst, Aspera and Signiant. It also offers transport via FTP / SFTP / FXP and our own encrypted acceleration technology, CubixUDT, which delivers the bandwidth benefits of UDP based accelerators without the additional licensing cost. File transfers can be done intelligently according to business rules since they are orchestrated centrally. This massively improves the efficiency and usability of a disaster recovery archive in the unfortunate case if it being needed. All of these activities can be viewed in real-time via our Transfer Manager and Taskflow interfaces.
The ability for Cubix to import and archive content without needing hardware on site also makes ideal for scenarios where active accelerated archiving is required. Cubix can provide a platform for operators to archive content directly into either local storage or one or more cloud platforms with practically zero up front cost.
Tiering in the cloud
Content can also be tiered within the cloud, starting life on say Amazon S3 before being archived off to Amazon Glacier or Backblaze B2. Such tiering can easily be managed using either Taskflow, MediaRules or a combination to provide the optimal performance versus cost relative to local and cloud storage resources.
Our orchestration layer is simple to use and allows users to configure exactly the business rules they want to have operating, driving every element of the process. This could be the kinds of storage to use for different content types, the devaluation and quality of the online proxy, or even the use of machine learning-based cognitive services to provide automated 'deep logging' of content. Features such as speech to text (auto transcription), image recognition, object detection, logo detection, landmark detection and facial detection are available, each producing enhanced metadata which is stored seamlessly alongside the content in a configurable hierarchy allowing content to be easily discovered and similar content within the archive to be related.
These business rules can be implemented in minutes, and changed when required. Cubix is also fully multi-tenanted, allowing multiple archives to be configured in the same instance, each with its own set of business rules and metadata schemas, without affecting the next.
In summary, Cubix offers flexible lights-out orchestrated archiving proven to work by major content operators and brands.
www.ortana.tv
Top Related Stories
Click here for the latest broadcast news stories.