Broadcast News
24/05/2017
Matthews Features Revolutionary MyWay Grip At Cine Gear 2017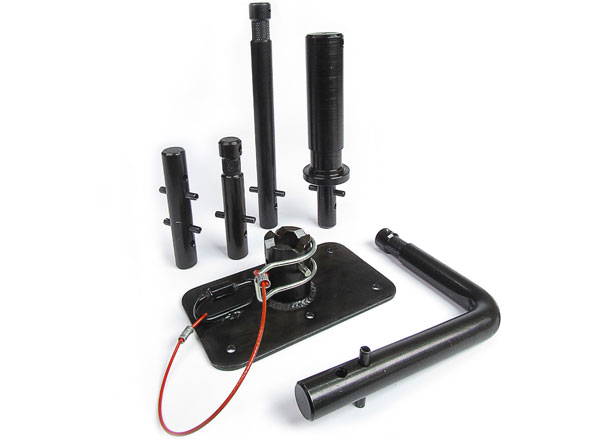 Matthews Studio Equipment has announced that it will feature their unique new rigging system, MyWay Grip, at Cine Gear 2017.
Tyler Phillips, VP of Marketing and Product Development at Matthews Studio Equipment, said: "Today stage and location set ups are get more and more complicated and creative, often stressing out grips that are hampered by support equipment. Sometimes there isn't enough space in the truck for what is needed. Or, the budget is too restrictive. Even more challenging, creatives often change their minds on a whim and then expect a new set up in minutes. – unaware of the limits of equipment available."
MyWay Grip rigging system was designed to eliminate these challenges. Geared to everyone from big-budget motion picture or television grips and gaffers to the fledgling or independent content creator, MyWay Grip is a totally customizable set up with unlimited possibilities.
Based on a two-part interchangeable rigging system, MyWay Grip uses industry standard pins, receiver and clamps with custom connectors which attach to secure collars mounted on plates and clamps.
This allows the used to reduce the amount of dedicated rigging required on-set, saving space, weight and set up time. Because this is modular, the restrictions are only in the user's creativity. The system permits unique rigging arrangements to meet various on-set challenges, all with minimal hardware. You can even make quick on-set modifications of installed rigging to accommodate common on-the-fly changes in lighting and camera configuration.
Because MyWay Grip offers a large selection of options, the system takes up less space, weighs less, and stores easier. Not to mention, lowers the need (and cost) of one-off pieces.
msegrip.com
Top Related Stories
Click here for the latest broadcast news stories.