Broadcast News
08/05/2017
Canford Relocate To New Facility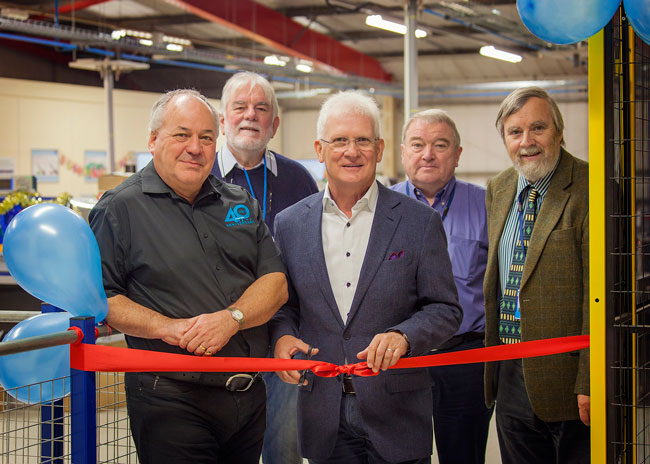 From the beginning it was clear that Canford wouldn't become an "us as well" re-seller of pro-audio and broadcast equipment. Instead, the company would design and manufacture its own products and create manufacturing employment opportunities in the North East of England.
In the 1980s, the Independent Broadcasting Authority (IBA) controlled commercial radio. They came up with a device that simplified the-then 'type approval', which identified equipment suitable for connection to the BT network. The IBA asked Canford to produce the Audio Fuse Barrier Protection Panel (Pt: 20-091). It would prevent possible injury to BT exchange staff in the event that wiring or studio equipment failed, allowing dangerous voltage onto the line. An early Consumer Unit RCD, if you will.
One of Canford's first plastic mould tools helped address another problem encountered by audio engineers of the time. The Canford Splicing Tape Dispenser could be conveniently fixed to the side of a tape machine and provide a handy supply of tape for editors.
Demand for Canford manufactured product grew, as did the production team as more new products were introduced and the Canford brand evolved to what it is today.
Stephen Gallagher, Marketing Manager, Canford, said: "While the Canford Splicing Tape Dispenser has been respectfully retired, the heritage of those early days, and the method of understanding our market, listening to customers and producing unique, problem solving products lives on."
Today, almost 41 years after founder Iain Elliott created Canford, 'Production' are now better known for the company's ready-made cable assemblies, Mains Distribution Units (MDU), specialist headphone level limiter technology and Canford brands Tecpro and EMO.
A recent strategic review of Canford facilities led to an opportunity to relocate Canford Production and incorporate the team into the main HQ building along with Technical, Purchasing, Sales and Warehouse departments.
The new bespoke production area was designed by a consultant lead team, and installed over two floors to improve workflow of raw materials to production, test, packaging and finally back to warehouse prior to despatch.
Production Manager, Graeme Lyon, who has been with Canford for 32 years, said: "Our new production facility really does make a big difference. Previously we were moving goods between two sites and although literally across the road from one another, it was a logistical headache, and ultimately had an effect on lead times. Production efficiency and speed at which we can deliver finished product has improved dramatically. Being incorporated with the rest of the team facilitates closer ties with other departments, and has improved morale."
Health and Safety improves too as the new working environment is cleaner and has the latest standards of task lighting and solder fume extraction. Workstations are clearly defined and include pneumatic hand tools to ensure a consistent, high-quality finish which improves Canford's ability to deliver large volume orders quickly. Benches are tooled and set out identically to enable flexibility of the multi-skilled team which can be deployed as required to meet demand.
"An operator can move quickly from MDUs to the Rapid Cable Cell," explained Graeme Lyon.
Canford manufactured product now accounts for over £4.6 million revenue and the company expects further growth following the successful launch of its in-house fibre termination facility.
Image: (L–R) Canford Directors Iain Elliott, Chas Kennedy, Werner Bachmann, John Slider and John Francis.
www.canford.co.uk
(JP/LM)
Top Related Stories
Click here for the latest broadcast news stories.