Broadcast News
09/01/2015
A Good Year For Audio: Canford's 2014 Review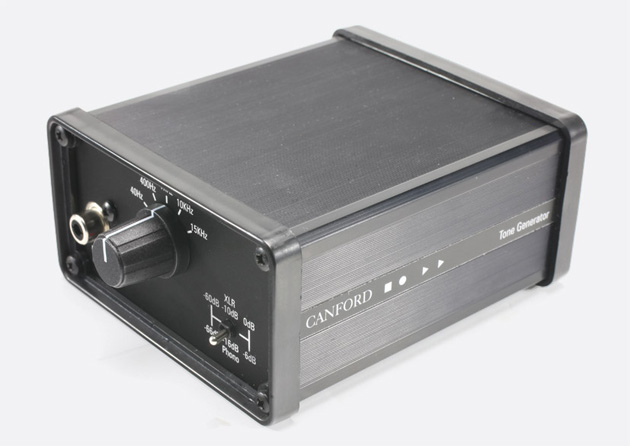 It was a funny year in terms of orders, with peaks and troughs throughout, but ultimately 2014 proved to be a successful one for Canford, writes Marketing Manager Paul Vickers.
Thankfully, profits and revenue were up on the previous year, which would not have been possible without the support of customers, both internationally and in the home markets. This was achieved in what has been a tough economic climate that seems to be doing all it can to make another appearance in 2015.
Moving to a more positive note, the highlight to the start of the year was undoubtedly the buzz and upbeat attendees at BVE in February. Many have been very outspoken as to how this was one of the best BVE shows to date. There were record visitor levels to the Canford stand, which saw the launch of a whole range of new products; Fibre Optic breakout boxes, Canford Tone Generator, Phase Check System MK.2, Cable tester and Lipsync delay units, to name a few. BVE also saw Canford's first 'Beer Event', which offered over 180 different beers to stand guests. Feedback was very positive and this is something that will continue to appear at future BVE exhibitions.
Increased sales in Canford's UK manufactured products have aided in making 2014 a successful year. Mains Distribution Units have continued to gain market share due to their robust construction, wide product range and the ability to personalise on larger quantities. A new range of lower cost MDUs has been launched, for those that only require minimal features and configurations. This has further cemented Canford's range of MDUs as the industry's leading brand.
Communications has proven to be a great area for growth and has seen sales in Tecpro beat those of previous years. The ABS constructed belt packs are ever more popular and have been proven to be almost indestructible. The range increased further in 2014 and is now one of the most comprehensive ranges of full duplex (two way conversation) communication systems available. This is thanks to the addition of new loudspeaker stations, mains power supplies and paging/relay speakers.
Full information can be found at
www.tecpro.co.uk
.
This growth in sales of in house manufactured product has been facilitated by upgrades to Canford manufacturing facilities. This has seen a move to cell manufacturing across all product lines and increased training and development for all staff involved in the process.
Cabsat took place in March and, given the positivity in the Middle East markets, proved to be another fascinating show. In some testament to the Canford product range, requests had to be repeatedly rebuffed to purchase the items on show and instead shipped from our UK office, which has been awarded known shipper status. This enables all items purchased from Canford to be shipped by airfreight quickly, due to security procedures put in place on site, that allow parcels to be fast tracked though airport security channels, such as x-ray inspections.
September saw Canford exhibit at IBC in Amsterdam, where Fischer announced Canford as their broadcast distributor in the UK, for the fibre optic series connectors. Another exclusive to Canford was the Q5X miniature radio transmitters which have been used in films like Pacific Rim and in contact sports such as American football and rugby.
Business in Russia has also been increasing over the past few years and this year Canford exhibited at the NAT Expo in Moscow. Details are slim, as the show is currently still running at time of writing, but reports indicate a good level of attendance and a healthy interest in UK manufactured products.
The UK market, while being turbulent at times, has also been rewarding and Canford has supported key broadcast installers on some very interesting projects. Either by shipping products to meet tight deadlines or by designing and manufacturing bespoke metal work, panels and enclosures, to aid with installs and off spec customer requests.
The big news from Canford in 2014 was the decision to retire the Canford Catalogue after 30 years of service. The website is now our primary product resource, offering hundreds of new products and thousands of updates compared to the last catalogue. Canford will be sending out a leaflet in their wall planner mailing (due to land early December), detailing the changes to the website.
Finally, as we enter into the final and notoriously quite month of December, here's hoping 2015 proves to be another good year for everyone involved in the broadcast industry...
The article is also available to read in
BFV online
.
(IT/JP)
Top Related Stories
Click here for the latest broadcast news stories.