Broadcast News
02/05/2017
Robert Fuller Associates Unveils Project Details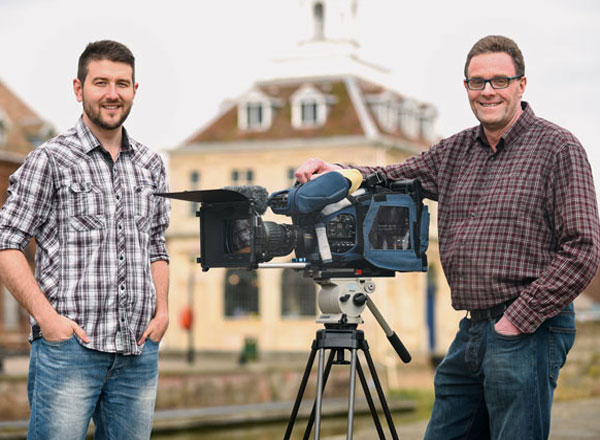 Strong video images can be a blunt weapon unless you know how to temper them in order to set the tone you need to achieve the best results for both clients and audiences.
Robert Fuller Associates and Barking Dog Media have been working together on a range of projects which utilise a combination of broadcast production skills with professional presenting and scripting to ensure the message is clear, the visual is engaging and the footage eminently professional from start to finish.
Adult social care has been the focus of recent media attention both nationally and within the regions and Norfolk County Council commissioned R.F.A. to put together a film encouraging recruitment to the sector which has been struggling with public image issues.
The video, running at around eight minutes, features on-screen presentation with Barking Dog Media's David Blackmore, and promotes the idea of choosing the roles as career options with a real future.
With engaging interviews and relevant information packaged in a concise reel, the film (which can be seen on YouTube at
https://www.youtube.com/watch?v=ZHqOCMLUCFU
) is just one example of the benefits of pairing fields of experience for the very best outcome.
It was picked up by the BBC and a snippet shown on the local evening television news which gave the whole topic a coverage boost within the county which commissioned the piece originally.
The BBC East team were running a special show on social care and used the film to give an in-depth look at professional possibilities while highlighting the issue of the caring services and staffing levels.
Combining production and journalism expertise means businesses using the visual medium enjoy the very best of both worlds and that is what customers of R.F.A. have been achieving with the collaboration of Barking Dog Media.
The two companies have worked together on several occasions in and around East Anglia with a variety of subjects ranging from live music festivals to promoting holiday destinations on the West Norfolk coastline.
"Businesses need to use a strong, professional broadcast to ensure their message is aimed at the right audience in the right way. By collaborating with Barking Dog Media, we are ensuring there is a high degree of professionalism both on and off the camera which is important to both us and our clients," said Robert.
R.F.A. has some 30 years experience in the corporate broadcasting industry while David has been a journalist for 10 years – so with four decades of working between them, the partnership has much more to offer clients than most
Image: David Blackmore (left) with Robert Fuller. Photo by Ian Burt
Email
info@robertfullerassociates.co.uk
or
david@barkingdogmedia.co.uk
or visit the websites
www.robertfullerassociates.co.uk
and
www.barkingdogmedia.co.uk
Top Related Stories
Click here for the latest broadcast news stories.