Broadcast News
17/01/2017
Cooke Lenses Used For Valkyrien Series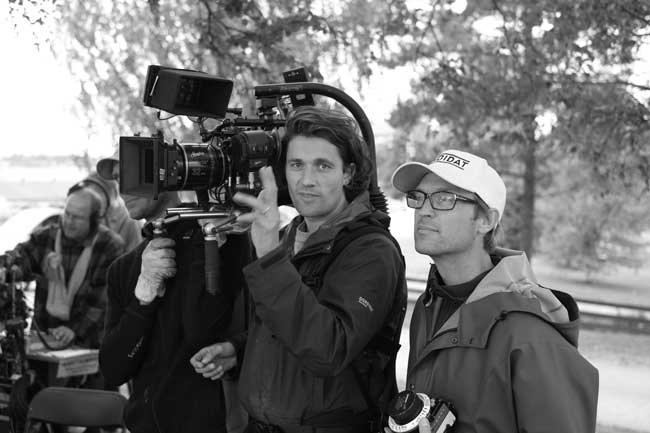 Cooke Optics' Anamorphic/i and Cooke 5/i lenses have been used to shoot forthcoming Norwegian drama series, Valkyrien. In addition, the lens metadata collected from the ARRI ALEXA cameras on set assisted with both on-set production and post-production workflows.
Set in modern-day Oslo, Valkyrien centres on a doctor who runs an illegal, underground clinic in an old bomb shelter, where he treats criminals, emergency patients, and others who cannot or will not seek medical help in a regular hospital. His most important patient is his wife, who is dying. He treats her in secret as he tries to find a cure for the unknown disease that is killing her.
The series was shot by Johan-Fredrik Bødtker, FNF, who said: "I wanted the series to feel clean and contemporary but move away from the typical 'Nordic noir' look. It was also very important to me that we could capture the details and mood on all of the different sets, especially the dark and dirty ones. I needed a glass that was sharp, but not too sharp, that would have the right fall off and bokeh, and that would not flare or ghost as soon as the camera was pointed at a light source. As soon as I tested the Anamorphic/i set I knew this was the right choice for Valkyrien. I love the way you can alter and use the upper and lower focus fields to control and decide where people will look."
Valkyrien also benefited both on the shoot and in post from the /i Technology lens metadata that is available for capture. Bødtker added: "The metadata from the lens really helped me to get the shots. I felt more in control and could always watch my T-stop and focus range in the viewfinder. It meant I wasn't having to stop shooting to remove my eye from the eyepiece. It certainly helps the workflow on set – for example, while doing plates and green screen shots it's really nice just to move on and not break up the flow to measure different values. That really felt like progress."
Andreas Herzog Grimsø, Camera Manager at Storyline Studios, which provided the production equipment and post-production services for Valkyrien, continued: "/i Technology is fairly easy when you know the approach. To ensure we get the /i data we need, we co-ordinate with the DIT on set. The DP is also aware of how we use it and how it's captured. The DP then can do VFX shots without always having a VFX supervisor on set. It is a huge time-saver for compositing when the artists don't have to guess all the values and try out different values in the composite, since the DoF and focal length values are read by Nuke directly. It can save a whole day's work on some shots."
Les Zellan, Chairman and Owner, Cooke Optics, said: "We've been working on /i for over 15 years as an open standard protocol for collecting lens metadata, and it really feels like an idea whose time has finally come. Lens metadata is simple to collect and can save significant time and money during production and post, but only a small percentage of productions currently take advantage of this. Valkyrien is an excellent example of the benefits that can be derived by cinematographers and VFX artists."
Image: On set of Valkyrien. Johan-Fredrik Bødtker and AC Jens Patterson.
www.cookeoptics.com
(JP/LM)
Top Related Stories
Click here for the latest broadcast news stories.