Broadcast News
12/01/2017
VMI Announce Details Of New Products Day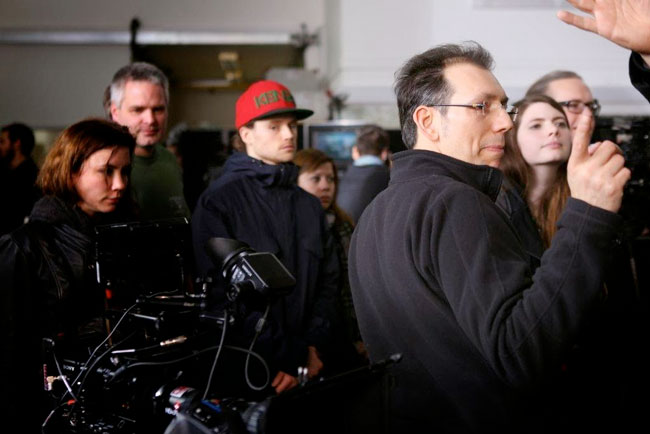 VMI has announced that its bi-annual New Products Day will take place on Wednesday, 01 February, 2017.
This year, the free event will showcase the latest kit, including the RED EPIC-W and RED PLUS system, MoVI Pro, Panasonic Pure camera, Canon C-700 camcorder, E mount Prime lenses, and more. VMI added that it plans to display the RED EPIC-W with OMOD integration/demonstration, Canon 5D Mk IV, Sony FS-7 Mk II, Panasonic VLT, Panasonic VariCam Pure, Canon C700, the new MoVI Pro Gimbal system, Canon C300 Mk II, 4K HDR demonstration with live 4K grade, Canon ME20 super low-light camera, Canon 50-1000 lens, Fuji 25-300 Premier and 20-120 lenses, Veydra E Mount Prime lenses, Angenieux EZ zoom lenses PL, EF & E mount: 30-90 and 15-40, Anamorphic lenses, Cooke Mini S4 with E mount, Vintage and Uncoated zone, RTMotion WLCS system/RED demo, grip including Gimbals, Cranes & Dollies, and a selection of LED and portable lighting.
The one-day event begins at 10am at VMI's London office in Acton. In attendance are planning to be Angenieux, Canon, Cooke, MTF representing Veydr, OFFHOLLYWOOD, Panasonic, RED, and RTMotion. There will be four timed sessions with refreshments; 10am to 12pm, 12.30pm to 2.30pm, 2.30pm to 4.30pm, and 4.30pm to 6.30pm and the VMI team will be on hand to demonstrate the latest equipment on offer.
VMI has advised interested parties to pre-book their spot. Registration is now open and be completed
here
.
Image: 2014 New Products Day in London. Courtesy of VMI.
www.vmi.tv
(JP/LM)
Top Related Stories
Click here for the latest broadcast news stories.