Broadcast News
19/12/2016
The Revolution Will Be Televised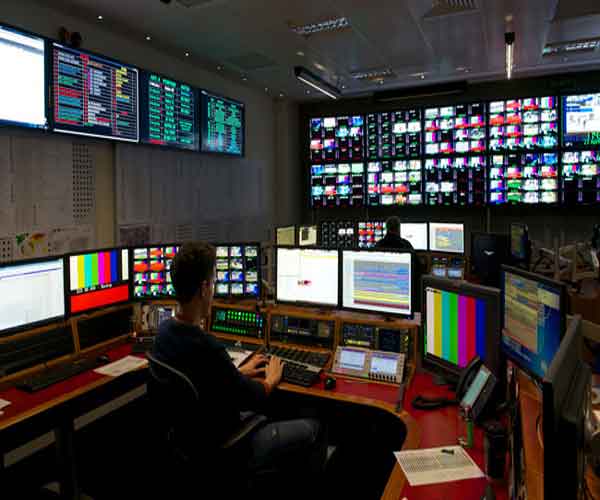 Although SIS LIVE offers a multitude of services, our raison d'être these days is to be the connectivity provider of choice, ensuring multiple avenues of connectivity for critical media content with highly customised solutions for specific requirements, says David Meynell, Managing Director, SIS LIVE.
And the reason for that is that connectivity needs are changing, rapidly and almost beyond recognition, which is why it requires the focus and dedication that a specialised provider such as SIS LIVE has become.
For most of the world, the transition from SD to HD is a distant memory. What's fresh in the mind today is UHD and the substantial increase in requests for high-end connectivity service to support UHD production – especially for sport. This demand has in fact been a major factor in our transformation.
The increasing requirement for bandwidth to service a rapidly growing network of interconnected venues has escalated from just 100 megabytes per second a few years ago to at least one gigabyte - and increasingly 10 gigabytes – per second. The added capacity is essential to service the ever-expanding capabilities and need for flexibility of any critical event whether it be for sport, entertainment, news, and many other applications that are only just emerging.
And that growth is not simply a matter of everyone wanting higher resolution. It's the sheer volume of data and content, high res or otherwise, that needs to be moved around that drives the need for connectivity. High bandwidth audio and video come first to mind, but when you add talkback, internet, and intranet connectivity in and out of a venue, it requires a great deal of solid, reliable, high bandwidth capacity and connectivity to facilitate both contemporary and emerging remote production models.
The upshot is that while we are continually asked to offer higher and higher bandwidth to on-site production facilities, we're simultaneously being asked to establish more feeds back to central locations, which further add to the requirements.
Now, you might surmise from all the above that remote production will soon replace onsite facilities, but I beg to differ. The two approaches are not mutually exclusive and will continue to co-exist for some time. However, there are demonstrable advantages to remote production. We've been involved in quite a few remote production trials that have been very successful indeed, which have collectively confirmed our conviction that remote production is a solid business model with a huge range of additional potential applications, all underpinned by the right connectivity.
We believe in it so strongly that we've reoriented the company around it, specifically, our Anylive® venue connectivity network, and Anylive+®, which is a new platform for sharing our centralised production experience with other aspects of broadcast production. Our deep experience has enabled us to validate that a commercial, remote connectivity model can work for many other applications, and we're exploring those on a regular basis
A good example of that are the increasingly diverse requirements of sport. Most sport venues, especially newer ones, are already fully fibred whereas only a few years ago most primary contributions were delivered via satellite. The volume of output from most sports venues has expanded incredibly in just the last 18 months to satisfy multi-platform demand, and that growth is set to continue as the benefits of remote production become even more widely understood and adopted. Fibre is the only way to handle that growth.
That's not to say that satellite is going away any time soon. Quite the contrary. We still maintain a substantial fleet of critical connectivity trucks as well as tertiary microwave paths that we make available to ensure triple redundancy for certain high volume venues. Nevertheless, the immense flexibility of fibre is now driving the market, particularly for sport.
I mentioned SNG a moment ago, and rightly so, because news is a somewhat different animal. While news doesn't necessarily require super high quality resolution in the way that live sport does, the odds of breaking news occurring at fixed locations are generally pretty slim, and even slimmer that it will break at locations handily wired to a fibre network, so SNG still has a substantial role to play in that world, but it's changing.
The key for companies like SIS LIVE is to get the balance right and continually evolve our approach to connectivity relative to the changes in the increasingly diverse markets we serve. The bottom line for us is that those changes had necessitated a move away from being satellite-centric to becoming a connectivity-centric company, which enables us to embrace multiple markets, and multiple technologies to serve them.
As we continue to grow our connectivity network, we are also constantly exploring just how far remote production over fibre can be taken. However, no matter which way things go from a production standpoint, you have to be able to connect reliably, redundantly, and consistently.
The ability to transport multiple signals over IP with extremely high availability and quality of service has proven that the remote production revolution is practical and deliverable. The move increases productivity, which in turn frees creatives to generate even more content to feed near-insatiable demand.
This revolution will be televised. In fact, it already is.
www.sislive.tv
More Outside Broadcast and satellite services Stories