Broadcast News
21/11/2016
Where Can You Fly UAVs?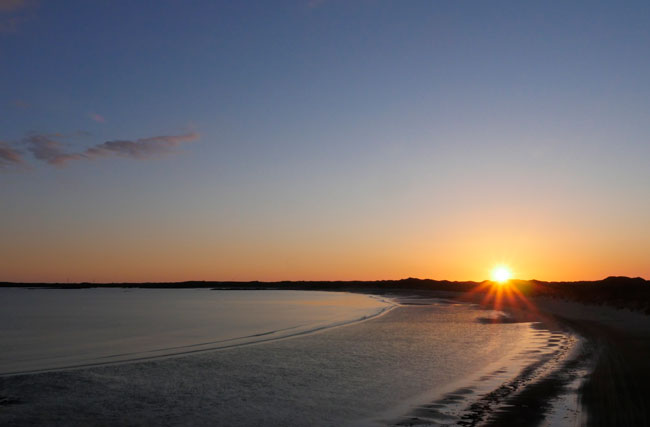 Flying drones – or more correctly known as UAVs (Unmanned Aerial Vehicles) – are very quickly becoming the must-have new bit of kit for photographers and film makers.
However, there are quite a few rules, principally from the CAA, that must be adhered to in order to stay legal.
The lists below are intended to give you an idea, and are in no way exhaustive.
Commercial operators require the following before flying:
• If you are using the UAV for 'valuable consideration', or, roughly translated, for commercial purposes, you must have a 'Permission for Commercial Operation' (PfCO) granted by the CAA. In order to get the PfCO you will have to go through a National Qualifying Entity (NQE) such as Resource Group or EuroUSC and pass their courses and tests. All commercial operators are required to be fully insured and to have an operations manual.
Rules of flights:
• You cannot fly further than 500m in visual flight range of the aircraft – you must be able to see it with the naked eye
• Maximum height allowable is 400ft (120 metres) above ground level
• The landowner's permission must be obtained before commercial flights
• The UAV may go up within 50m of any person outwith the pilot's control, or 30m if within the control of the pilot
• You may not fly within 150m of a crowd of 1,000 people, nor may you fly within a congested area (town, city, or busy area) unless special permission has been granted by the CA
• Craft up to 7kg may fly no closer than 50m to a road, structure, or congested area
• Certain areas like royal palaces, airports, nuclear power stations and military bases are an absolute no-no
• Most craft will be grounded by rain or winds over 20mph
• Flights are permissible from 30 minutes before sunrise until 30 minutes after sunset – unless special permission has been obtained from the CAA.
Principally, this allows the hobbyist to fly in the countryside away from towns and busy areas. Already, we are seeing some very good use of this technology with great results. If you do wish to fly within a restricted area, do contact the CAA for further help. On Google Earth, there is a useful feature that will give you a map of the restricted areas and the free-to-fly areas. Check out also
www.caa.co.uk/uas
.
These rules are in place for safety. Too many hobbyists have purchased drones and just gone flying – ignorance of the rules is not an excuse. You never know what might just happen.
Image: Sunset at Crossapol Beach, Isle of Coll, Hebrides, Scotland. Thomas Haywood Aerial Drone Photography.
This article has been supplied by Thomas Haywood, Thomas Haywood Aerial Drone Photography.
www.thomashaywood.com
(JP)
More Aerial Filming Stories