Broadcast News
26/10/2016
Edgeware Launches 'Most Powerful TV Server Yet'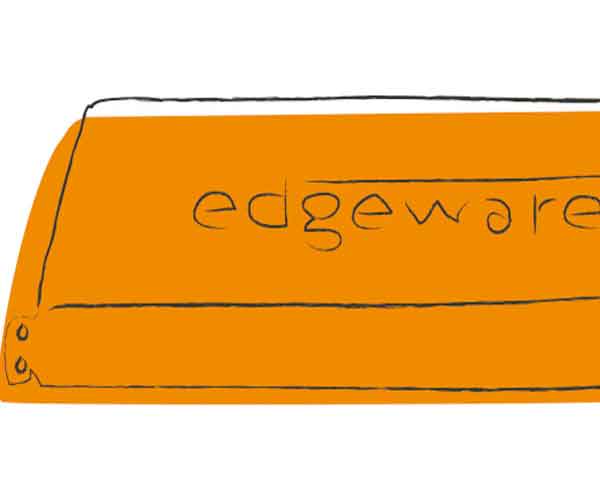 Edgeware has announced the new 4080 TV Server – the latest in its new generation of hardware and software-based solutions designed to make "watching TV amazing again".
The 4000-series TV servers can be used to build the delivery layer in Edgeware's unique TV CDN architecture. These purpose-built platforms add even more capabilities, delivering re-packaging, digital rights management (DRM) and encryption of HTTPS TV streams without incurring any performance penalties.
Joachim Roos, chief executive officer at Edgeware, said: "Continuing to enhance our TV Servers makes it easy for our customers to create their own TV content delivery networks. It means they can build a hugely scalable distributed TV CDN architecture with plug-and-play servers that come pre-integrated with advanced software features. The small footprint and low power consumption make them ideal for deploying deep into networks close to viewers, to deliver amazing TV experiences and reduce network costs."
Edgeware's 4080 TV Server delivers 80Gbps of TV streaming, or 246,000 concurrent sessions, all from within a single Rack Unit. It joins the existing 4020, which delivers 20Gbps of TV streaming, or 64,000 concurrent sessions. The 4020 and 4080 TV Servers can also cache up to 32TB and 64TB of TV content respectively, hugely reducing backhaul network or third-party CDN costs.
Much of the functionality available on this latest generation of purpose-built servers is also available on Edgeware's recently announced Virtualized TV Server, which is a software-based server solution that runs on standard IT hardware and cloud computing tools. Both of Edgeware's server solutions deliver streaming, caching, time-shifting and repackaging of content owners' TV services. They can be used together in a flexible mix-and-match configuration which can be controlled and managed by the same software layer.
Edgeware's pre-integrated TV servers have now clocked-up more than 2,000 operating years of TV delivery for customers around the world.
edgeware.tv
(MH/LM)
More Internet broadcasting & TV Stories