Broadcast News
25/10/2016
VITEC To Demonstrate Innovative Streaming Solutions At SATIS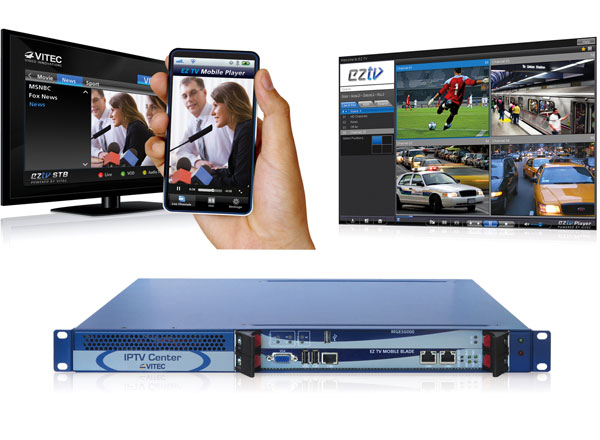 VITEC has announced that it will highlight its PX Media Library, EZ TV IPTV Solution, and complete line of award-winning portable encoder and decoder appliances at SATIS 2016.
Jean Visconte, sales director, France, VITEC, said: "At this year's SATIS, we will demonstrate the PX Media Library, a timesaving meta-solution that enables media professionals to seamlessly tag, edit, manage, organize, and share media files. Attendees can also stop by the booth to see how our EZ TV IPTV Solution allows local and remote users to watch external and locally produced content anytime, anywhere and on any screen.
"Finally, we will exhibit our new MGW Ace Decoder which — when paired with our MGW Ace Encoder — creates the industry's first entirely portable, hardware-based end-to-end 4:2:2 HEVC encode/decode solution."
Taking centre stage, VITEC's PX Media Library streamlines media management and allows users to take advantage of proven solutions for a variety of applications, including sports, content delivery, broadcast, film, science, and government.
The open system is easily adaptable to industry-specific workflows. Fresh, intuitive user interfaces along with customizable, easy-to-configure workflows keep users ahead of the competition by enabling them to stay organized in today's media-crowded world.
A broadcast-grade centralized system, VITEC's EZ TV IPTV Solution is designed for rapid integration with existing enterprise networks. EZ TV's intuitive content management portal makes it easy to set up live TV channels, stream in-house content and recordings, and establish an access-controlled IPTV service to any user via LAN or WAN. EZ TV is the ideal solution for corporate video-over-IP applications and digital signage projects for sports and entertainment venues.
Delivering broadcast-quality decoding of HEVC streams up to 1080p60 4:2:2 10-bit, the MGW Ace Decoder supports the most demanding and diverse video streaming use cases. It offers a robust panel of best-in-class connectivity options and two pairs of audio decode capabilities, with a unique, flexible FPGA architecture that supports ongoing video improvements up to 4K60p.
When the MGW Ace Decoder is coupled with the MGW Ace Encoder, the devices become the industry's first entirely portable, hardware-based end-to-end 4:2:2 HEVC encode/decode solution.
vitec.com
(MH/CD)
More Internet broadcasting & TV Stories