Broadcast News
05/10/2016
BT Sport Selects Yospace Solution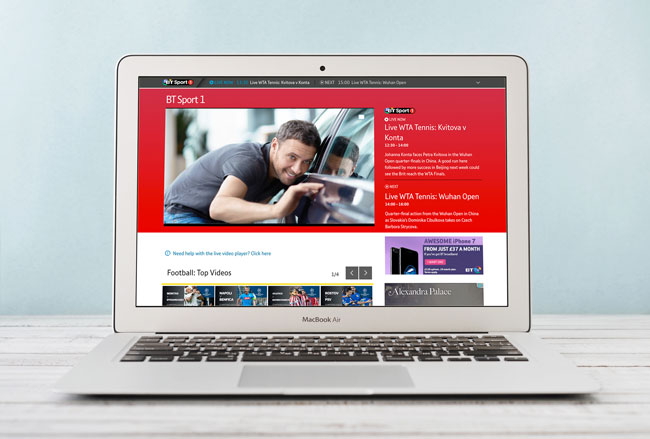 BT Sport has selected Yospace's solution to monetise live channels across its online platforms.
The Yospace platform allows ad breaks in BT Sport's live streams to be replaced when viewed online, resulting in new inventory being made available across the broadcaster's line-up of exclusive live sports coverage.
By managing each individual streaming session, Yospace allows replacement advertisements to be chosen based on their relevance to an individual viewer and, as a result, the viewer is more engaged and more likely to watch through the ad break. Advertisers benefit from a high level of audience penetration while the viewer enjoys the streaming of the events.
Tony Singh, Business Affairs and Development Director at BT, said: "BT Sport is a ground-breaking, vibrant service that brings the best quality sport to its customers across a wide number of platforms and devices. Yospace will be a strong partner as we look to open up advertising opportunities and maximise their potential while putting the needs of the viewer first."
"BT is an exciting player in sports broadcasting in the UK and it is a pleasure to add them to our impressive list of broadcast customers," added Tim Sewell, CEO of Yospace. "The demands of such a wide range of live sports coverage on infrastructure are huge, and our platform has proved its robustness in such an environment. BT's selection of Yospace further demonstrates our position as the leader in multi-platform stream manipulation."
www.yospace.com
(JP)
More Internet broadcasting & TV Stories