Broadcast News
25/08/2016
BT To Reveal Future Of Ultra Hd At IBC2016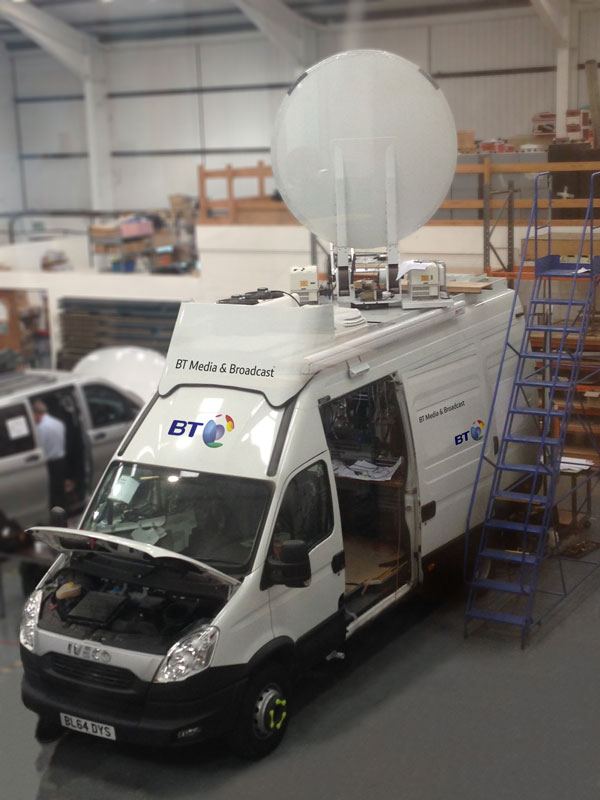 BT has announced it will unveil the latest Ultra High Definition (UHD) outside broadcasting links truck at this year's IBC2016 conference in Amsterdam.
The vehicle will be used by BT's Media and Broadcast (BT M&B) division to broadcast BT Sport's live coverage of the Round 2 AVIVA Premiership Rugby Matches in 4K.
The TES52 truck, which was designed and built by systems integrator, Megahertz, is the first vehicle in the UK capable of transmitting multiple HD and UHD/4K visions via fibre and satellite simultaneously. The truck will also use the latest encoding equipment, which has been specifically designed for premium live sports broadcasting.
BT's digital and media broadcast services arm will display the TES52 truck on their stand, in the Outside Exhibition area, from 9 - 13 September.
The showcase will also host a number of panel speaker sessions which will include experts from Adstream, the BBC, Ericsson, Eurovision, Megahertz and Nevion. The sessions will cover topics such as The Next Generation of Networking, 4K HDR and Beyond, Designing a Broadcast Truck for the Future and Cyber Security. Full details of the schedule are available here.
BT M&B recently completed work upgrading 20 leading football stadiums around the UK with an ultrafast fibre network which can support multiple camera feeds simultaneously, with perfect picture quality. 40Gbps of fibre capacity will run directly from each Premier League football ground to the BT Tower. The fibre cabinets which are part of the new network will also be on display at BT's IBC stand.
Mark Wilson-Dunn, Vice President at BT Media and Broadcast, said: "We're really excited to be showcasing our latest technology innovations at IBC, as it'll give us even more opportunities to meet and share ideas with others from the industry. We believe that we have the UK's best outside broadcast links fleet, delivering the highest quality footage to broadcasters and sports fans across the world in all formats including 4K UHD. It's not good enough to just keep up in this industry. We owe it to our clients to keep innovating and lead from the front."
btplc.com
(MH/CD)
Top Related Stories
Click here for the latest broadcast news stories.