Broadcast News
18/08/2016
Pebble Beach Systems Delivers Rio Coverage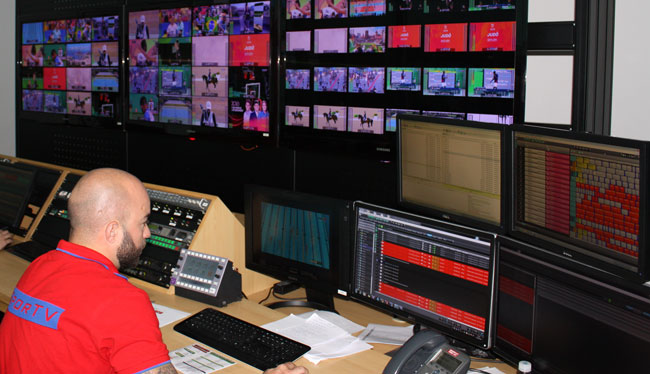 Globosat, a presence in the Brazilian Pay TV market, has chosen Pebble Beach Systems' Marina automation to expand playout capacity during this year's Games in Rio.
Eight new 24-hour linear channels, consisting of 8 main and 8 backup for a total of 16, are controlled with Marina, as well as providing OTT feeds of these same channels. On demand content is available for viewers to catch up on events they may have missed. With this increase of capacity, Globosat expects to achieve 92% coverage of all live TV Olympic events and 100% of OTT covered events.
Globosat uses the Pebble Marina system for automated control of ingest and playout, plus content handling workflow management. Reseller Videodata supplied the Pebble Beach Systems solutions to Globosat along with ChannelPort video servers from Harmonic and Opus graphics systems from Vizrt. Videodata was engaged in the development, implementation, and support for the channel expansion as well as all system upgrades.
The products from Pebble Beach Systems are responsible for:
• Sequencing and control of 8 linear channels – The Marina automation system controls the 8 channel sets (backup and main) from the Harmonic ChannelPort Servers. These systems are working most of the day, receiving live content of events via a Vizrt Opus system including channel logo insertion. During the night, the Marina automation commands the display of reruns, sequencing the previously transferred material to the ChannelPort Storage, and also adding a channel logo.
• Fun Fest OBs – Globosat is using main and backup channels via Pebble Beach Systems' Dolphin integrated playout (CiaB) system to generate signals from the Rio Fun Fest stage OB truck. A 'beauty cam' signal feed is inserted into the Globosat linear channel via the Dolphin playout system.
Fabrício Faria Santana, Project Analyst for Globosat, said: "Our partnership with Pebble Beach Systems has provided us with an essential confidence in our playout solution given the size and complexity of additional infrastructure we are carrying for the Olympic games in Rio. Thanks to our partners, we have innovated a lot, effectively doubling our capacity to produce live events simultaneously."
"Controlling the Channel Ports with Marina simplifies the playout chains, replacing them with one single device without giving up on the advantages of our current automation system interface," added Luiz Cláudio Costa, Technology Development Specialist at Globosat. "Equally important, Marina makes the change 'transparent' from an operational point of view."
Pebble's Marina systems control Globosat's 16 Sport TV channels, of which eight channels are from a previous project.
www.pebble.tv
www.globosat.com.br
(JP)
Top Related Stories
Click here for the latest broadcast news stories.