Broadcast News
17/08/2016
Vizrt Unveils IBC2016 Demonstrations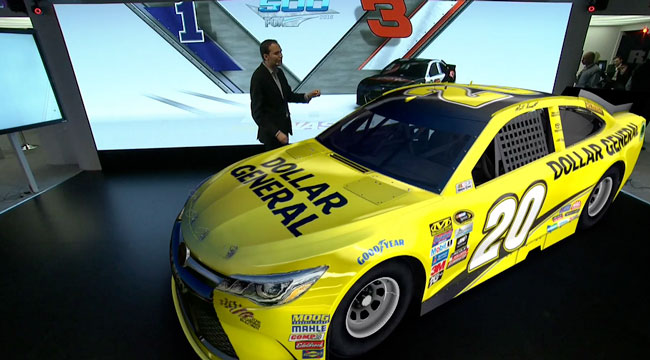 Vizrt will demonstrate its latest solutions for story creation, video playout, and augmented reality (AR) to name a few, at IBC2016, Stand 7.A20.
At the show,
Viz Story
will be on display for the first time. The tool allows journalists to create stories for online and social media. From one web interface, users are able to edit video as content is being ingested, add 3D graphics and branded maps to video timelines, and publish directly to Facebook or other online and social media targets. Vizrt will highlight how journalists and editors can add text on video graphics and narration to videos. Viz Story will be available with low start-up costs as a subscription.
Viz Opus
is Vizrt's compact control room solution, providing newscast automation, real-time graphics and video playout, including playout of commercials, in a single system. At IBC, the company will demonstrate how to set up an IP-based live talkshow, podcast, and other smaller productions with minimal space for a 'one-man-show' production and playout.
The latest version of
Viz Engine
will be utilised at the show as part of a complete IP production and playout solution. Vizrt's solution enables broadcasters to meet the challenges of the SDI to IP transition and for operating effectively in both hybrid SDI/IP and IP-only environments. Vizrt is a member of the the AIMS alliance and part of the ASPEN community, in addition to being a selected member of the VRT-EBU LiveIP project for live IP graphics.
At IBC, the latest developments in html-based newsroom workflows will also be demonstrated. A new html-based newsroom plug-in enables journalists to populate graphics and video templates in their browser of choice, on Mac or PC. Compatible with
Viz Pilot
, the new plugin can run on the same backend or on a completely new configuration. It runs natively in the Octopus Newsroom System and ENPS.
Viz Multiplay
will be presented as a multiscreen and video wall control system. Vizrt will show how media companies use the system for displaying election results with multiple video sources, clips and data-driven graphics – all controlled from a touchscreen interface running in a browser.
As part of the
Social TV solution
, the latest version of Feed Streamer will be shown for easy moderation and publishing of social media content including Tweets, Facebook posts, Vines, and Instagram images and video.
Feed Streamer
now also supports weather point data, allowing media companies to visualise weather content, such as a five-day forecast or city forecasts over 3D branded maps, without the need of an in-house meteorologist. Also demonstrated at the show will be its integration with
Signal
– a tool used with Facebook and Instagram that lets journalists source, gather and embed newsworthy content directly into broadcast programming.
Vizrt will also display the sports production tools behind some of this year's biggest events, including the Summer Games in Brazil and the European Football Tournament, showing a complete end-to-end workflow for rapidly displaying match highlights and analysis clips. Also new at IBC2016, is the player-attached tracked graphics which works with the new automatic player tracking feature in
Viz Arena
. This allows player moves to be highlighted easily and rapidly on instant replays.
Lastly, Vizrt will be running a live studio augmented reality show. With engaging AR, interactive graphics and a more impressive technical setup for an automated live show than at NAB earlier this year, it will also demonstrate how to add AR content to any live production without the need of a chromakey wall.
www.vizrt.com
(JP)
Top Related Stories
Click here for the latest broadcast news stories.