Broadcast News
20/07/2016
Vortex Brings The Best Out Of Live Broadcast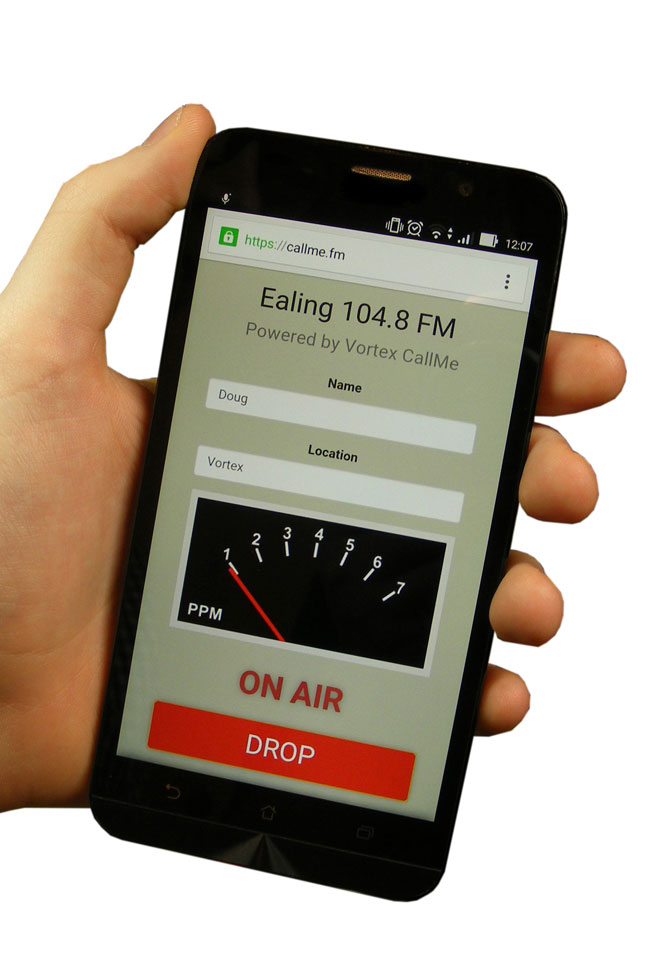 Vortex Communications has been providing high quality Audio and Video broadcast solutions for decades.
Working closely with partners and customers, Vortex has helped broadcasters get their Audio and Video from one place to another regardless of the obstacles they face. Ranging from Plain Old Telephone Service and ISDN lines to IP Networking and Fibre Optic systems, we have always been able to provide a solution that is reliable and easy to use. Whether contributing an interview from a Hotel or sending multiple, high quality audio channels from one end of the world to the other, Vortex can provide the solutions to your broadcast requirements.
As well as providing the industry standard for outside broadcast, Vortex produces professional solutions that make it easier for both technical and non-technical users. The VX-4901 is the new way in which to interface to audio over IP codecs; VX-4901 provides 10 configurable pushbuttons, microphone input, headphone and stereo speaker output to your existing Comrex codecs. Interfacing over an IP network makes it possible for the unit to control your codec from anywhere with network access. Once the unit has been linked to your codec all 10 pushbuttons can be pre-set to make calls, disconnect and push-to-talk. The mic and headphone are designed to allow the user to plug and play straight out of the box. The VX-4901 contains a network switch and pass-through power, no need for additional cabling or power supplies (both BRIC-Link and VX-4901 can be powered from a single 24V power supply). Each pushbutton contains a green LED backlight; this backlight helps to indicate when both incoming and outgoing calls are active and whether your unit has been synchronised with an IP codec.
With everyone moving over to IP, it has become a bit more complicated for individuals to contribute to broadcasters. CallMe the webpage audio codec removes the complex set up and makes it easy for you to grab a mobile phone or computer and get connected to a BRIC-Link, ACCESS or AutoHybrid IP2 codec. The caller doesn't need any specialist hardware or software, they only need to go to the station's CallMe webpage, click the "Call Me!" button and they have themselves a high quality, low delay link to the studio. Vortex does all the complicated bits on the back end to give you the best user experience when using CallMe. The broadcaster simply registers there IP codec to the CallMe SIP server and then customises their webpage however they like. CallMe can also be embedded into your existing website, making it easier for people to get connected and can be enabled or disabled to prevent unwelcome connections. CallMe is also able to connect to multiple codecs through a single link, you can choose between packages for 2, 6, 10 or more simultaneous connections. The STAC VIP talk show system is fully compatible with CallMe, allowing up to 12 calls at once and makes use of the conferencing capability of the STAC VIP and AutoHybrid IP2.
Vortex also offers Clocks and Timing solutions aimed at broadcasters. Our V-50 time code readers, generators and inserters are primarily designed to work with standard broadcast equipment. Our V-400 series time displays now come with stopwatch capability out of the box for all your timing needs and FLX Clockbox is the ultimate timekeeping solution using low cost, network controlled boxes with HDMI output. FLX Clockbox is fully configurable directly from the box using a keyboard and mouse or using the tablet control surface synchronised over the same Local Area Network. FLX Clockbox uses the NTP standard to provide the most accurate time and all active Clockbox units are synchronised with little to no input from the user. Once synchronised, each unit is fully configurable from a single tablet and provides count-up, countdown, stop and restart functions. Each timer can be enabled or disabled for the display, and colour as well as the name of the timer can be changed. FLX Clockbox is capable of displaying digital clocks, analogue clocks and a mixture of the two similar to our V-490 circular digital time display. A GPIO interface is also available for FLX Clockbox, providing 8 fully configurable pushbuttons which acts as a separate extension to your HDMI display box.
Vortex have been involved in the broadcast industry for almost 30 years, we offer free specialist support with our products and are happy to help with your broadcasting needs.
You can find more about our products and services at
www.vtx.co.uk
, if you wish to dig deeper just call +44 (0)20 8579 2743 or send an email to
info@vtx.co.uk
.
This article is also available to read at BFV online here, page 12.
(JP)
Top Related Stories
Click here for the latest broadcast news stories.