Broadcast News
19/07/2016
SMPTE Keeps Education Fresh, Relevant & Rewarding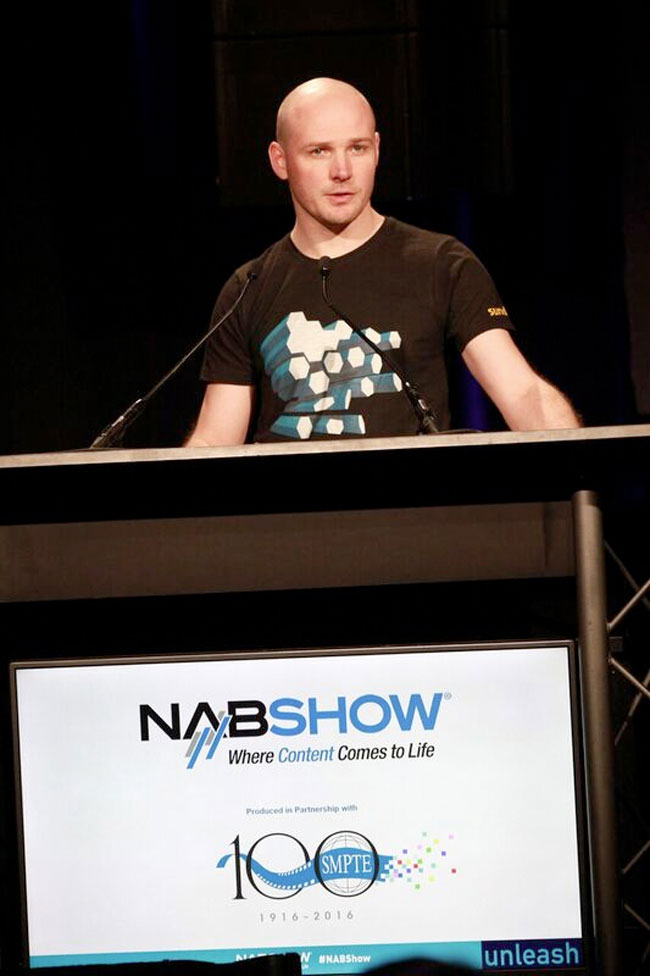 By Richard Welsh, HPA Tech Retreat UK Co-Chair and CEO of Sundog Media Toolkit.
The Society of Motion Picture and Television Engineers (SMPTE) is an internationally recognised and accredited professional membership association. The Society's foundation is its 'three pillars': membership and standards, which define what the organisation is, and education, which represents what it will become. SMPTE advances standards and engineering across the communications, technology, media and entertainment industries. The Society's conferences, professional development programmes and support of student members, as well as the universities that support them, assist members in advancing their careers further.
Local SMPTE Sections host regular monthly meetings with educational programmes featuring well-known experts at interesting venues. The larger organisation supports current and prospective members with an array of programmes that offer practical insight into the latest technology and standards and can be applied immediately and efficiently within professional media environments. The Society also produces the SMPTE Motion Imaging Journal, webcasts, virtual courses, newsletters and more than 140 technical papers each year, presented at the Society's prominent technical conferences.
SMPTE's centennial year is full of conferences in which speakers and attendees alike share their wisdom. The year's first such conference was the newly crafted 'The Future of Cinema Conference: The Immortal Movie', produced in partnership with SMPTE and held in conjunction with the 2016 NAB Show. Award-winning director Ang Lee, known for films including 'Life of Pi', 'Crouching Tiger, Hidden Dragon', 'Brokeback Mountain' and 'Sense and Sensibility', presented the conference's 16 April keynote address, along with editor Tim Squyres and production systems supervisor and engineer Ben Gervais. The trio described their vision of cinema and creative opportunities for the future of filmmaking to a standing-room-only audience.
The keynote followed the first public screenings of Lee's upcoming release, 'Billy Lynn's Long Halftime Walk', in its native 120 frames/sec, 4K, 3D format. During the follow-up session, 'Deep Technical Dive into "Billy Lynn's Long Halftime Walk"', Lee, Gervais and Squyres were joined by stereographer Demetri Portelli of Sony Pictures, along with Scot Barbour, vice president of production technology for Sony Pictures Entertainment, and David Cohen of Variety for a discussion of the technical challenges of the format. The session demonstrated that continuous collaboration between the studio and the technological and creative teams enabled the telling of a story that is technically advanced and emotionally moving while also being easy on the eyes of the audience.
SMPTE's popular Entertainment Technology in the Internet Age (ETIA) conference was likewise redefined for 2016, with a new name — Entertainment Technology in the Connected Age (ETCA) — and a renewed focus on how the convergence of connectivity, bandwidth and technology improvements is rapidly expanding entertainment distribution to the living room, mobile device and beyond. ETCA took place 27-28 June in Campbell, California, and reflected the industry's urgent need to explore the impact of emerging technologies on current and future delivery of a compelling, connected entertainment experience.
Through its partnership with Hollywood Professional Association (HPA), SMPTE is helping to present the acclaimed HPA Tech Retreat in the UK. The Tech Retreat UK is the first example of HPA's new global focus, enabled by its affiliation with SMPTE, and it is taking place at Heythrop Park Resort in Oxfordshire on Wednesday and Thursday, 13-14 July, with additional pre-retreat events scheduled onsite for Tuesday, 12 July.
September will find SMPTE at the IBC2016 show in Amsterdam. As always, SMPTE Members will speak on panels at the IBC Conference, and the Society will be represented by a stand in the Partnership Village. SMPTE and its members also assist with IBC Rising Stars, a programme meant to inform, nurture and inspire the next generation of industry talent.
The signature SMPTE 2016 Annual Technical Conference & Exhibition (SMPTE 2016) then follows on 24-28 October in Hollywood, California. This year's event is dedicated to the SMPTE Centennial Celebration. In addition to an expanded exhibits floor, the event will feature a Centennial Museum, a beer garden, and a University Park, where students will share their technical prowess. This year, the Honors & Awards ceremony, complete with red carpet and poolside reception, will be held on the conference's opening night, immediately following the day-long SMPTE 2016 Symposium on Monday, 24 October. Tuesday, 25 October, will feature the Opening Keynote, the Fellows Luncheon, and the Annual General Membership Meeting. On Wednesday, 26 October, SMPTE will complement technical sessions with an Oktoberfest reception and end the day with the SMPTE-HPA Student Film Festival. Friday, 28 October, will feature the Centennial Gala, the culmination of the 2016 Centennial, hosted in the Ray Dolby Ballroom.
Along with its innovative events, the Society's student engagement continues to see measureable growth. SMPTE Membership Vice President Bill Miller introduced the Student Membership Challenge, which encourages SMPTE members to contribute so that students can receive their first year of SMPTE membership free of charge. The Society also ramped up its student-specific activities to bring exciting and valuable opportunities aimed at engaging the next generation of engineers and pioneers in the industry.
Many perceive a skills gap in the industry as it moves to a more IT-centric space, as well as a lack of appropriate, capable graduates in this field. However, with educational and government establishments pushing to close this gap, the industry now needs to look at how it engages with educational institutions at the university level and should be as proactive as possible in communicating both its challenges and direction. This information will shape the programmes that produce the kind of graduates the industry needs.
The potential gap provides SMPTE all the more reason to continue its course of strengthening student engagement. Its network-rich local Section meetings, events and conferences drive the connection between industry and education, extending the breadth and depth of talented individuals who become aware of opportunities to help create and deliver the valuable content that is at the heart of the media and entertainment technology field.
For more information on SMPTE's conferences and professional development programmes, visit
www.smpte.org/education
. Programme details specific to students are available at
www.smpte.org/students
.
www.smpte.org
This article is also available to read at BFV online here, page 32.
(JP/MH)
Top Related Stories
Click here for the latest broadcast news stories.