Broadcast News
19/08/2014
SMPTE's Solid UK Foundation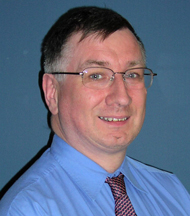 The SMPTE UK Section was reformed in 2012, and since that time it has become well-established not only in London, but across the country. Membership has grown to include more than 375 members, who comprise a growing group of professionals and students working in film, television, and digital media. In fact, our balanced focus on all three of these areas makes the SMPTE UK Section unique and enables the Section to be a valuable resource across the media industries in the UK, writes Peter Weitzel, Secretary/Treasurer of the SMPTE UK Section.
Broadcasters, service providers both creative and technical, post houses and manufacturers serving international markets, systems integrators, research groups, a tremendous freelance engineering community, and the university sector combine to make the UK a vibrant setting in which to work with the technology of moving pictures — and associated sound and metadata – creatively, practically, and innovatively in any format, and on any platform.
Well represented across these industries, SMPTE UK members are shaping the future of media technologies in the UK and beyond. Seven of them — Chris Johns, SMPTE UK Section Chair and SMPTE Fellow; Roderick Snell, SMPTE Life Fellow; Roland Brown, SMPTE Life Member; Simon Gauntlett; Prinyar Boon; Simon Rogers; and Ben Roeder — are members of the Future of Innovation in Television Technology (FITT) taskforce, which leverages the inventiveness and expertise of professionals here in the UK to focus on the innovation 'sweet spot' of the convergence of television, film/ cinema, and digital media and gaming.
In fact, innovators from the UK have been influential in the industries from the very beginning. In January 1926, Scotsman John Logie Baird become the first person to make a public demonstration of television, and his experiments inspired later advances in the development of technologies ranging from fiber optics to stereoscopic 3D imaging. This year, SMPTE is posthumously recognising Logie Baird on the Honour Roll, the Society's highest honour and recognition.
The pioneering work of SMPTE UK members continues to drive the industries forward. Phil Tudor from BBC research and development has taken a leading role in Professional-MPEG, Material eXchange Format (MXF) and is now leading the IP Studio project's work being used and demonstrated at the 2014 Commonwealth Games with UHD-1 and higher frame rate images. Phil will be recognised at the SMPTE 2014 Annual Conference this October in Hollywood, California, with the SMPTE Workflow Systems Medal. Andy Quested will also be honoured at the Conference, as he is being minted a SMPTE Fellow in recognition of his work in UK and Europe on high definition and on file delivery though the Digital Production Partnership.
SMPTE sustaining members also are making a significant impact with ongoing technical advances. Adder Technology, a SMPTE sustaining member based in Cambridge, received a Queen's Award for Enterprise in the category of innovation for its AdderLink Infinity solution. Ericsson, based in Southampton, has been awarded one of the television industry's highest honours, the 2014 NAB Technology Innovation Award, for its work in ultra high definition TV (UHDTV) HEVC coding.
The UK has been and remains a dynamic environment for invention and innovation, and these topics often fuel discussion at the Section's regular meetings, which provide great opportunities for networking and informal discussions over ample refreshments.
The SMPTE UK Section has more than 60 student members who graduate this year, and through links with the National Association of Student TV Associations (NaSTA) and the media technology courses in the universities, we encourage those joining our industries to learn from and share knowledge with those more established in the media business. We are also dedicated to providing support for those of all ages as the industries evolve to better exploit the offerings that digital technology can offer, as well as to learn from the craft of the analogue days.
The Section thus supports the IBC Rising Stars programme, which uses events such as special sessions and networking events to foster the successful rise and advance of young creative, business, and technology professionals working within the industries. This work was complemented by a 90-minute live stream of a SMPTE UK Section meeting titled 'First Years in Our Industries', in which professionals at all stages of their careers discussed their early years in the industries. More than 100 people in the UK, Europe and North America tuned into the live stream.
Regular SMPTE UK Sections meetings are held in London 12 times a year, as well as in Salford, Birmingham and Cambridge and along the M3 corridor. All are welcome to attend at no charge, but we encourage all to join to receive full benefits of SMPTE membership. While everyone in the industries uses the standards SMPTE creates, it is membership than can aid professionals not only in understanding their own narrow fields more completely, but also in understanding related or complementary fields that will allow them to do their jobs better — and with greater enjoyment.
SMPTE members gain access to the Motion Imaging Journal, free access to SMPTE Webcasts on hot-button topics, discounts on conferences, contact with members worldwide, privileged access to other events, and SMPTE UK Section meetings held in London and across the UK.
At the very least, SMPTE UK meetings offer a great opportunity for people working in the media technology industries dealing with pictures, sound and metadata to get together for good conversation over ample refreshments. The Section benefits from the Society's international presence and influence, as well as its recently announced partnership with the Hollywood Post Alliance (HPA), and it passes these benefits on to its membership.
As we enter our third year with the SMPTE UK Section, we look toward meeting more people from across the UK creative industries as we as members of the leading global Society of the technologies of the moving image continue to learn from each other and set the standards for our industries.
The article is also available to read in BFV
online
.
(IT/CD)
Top Related Stories
Click here for the latest broadcast news stories.