Broadcast News
10/06/2016
Sotheby's Installs Shure's Digital ULX-D Wireless Microphone System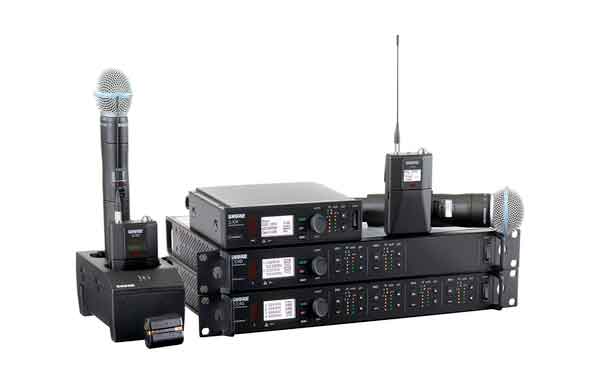 Sotheby's has installed 16 channels of Shure's digital ULX-D wireless microphone system at its London Headquarters in New Bond Street.
Hornchurch-based AV consultant KEL Sound & Vision carried out the system design and installation, and the equipment was sold through Essex-based AV retailer AudioLogic.
"Sotheby's was using an older wireless microphone system in its auction galleries, but wanted to bring it up to date," said Chris Gutteridge, Technical Director at KEL Sound & Vision. "The HQ at New Bond Street is much more extensive than it appears from the street, covering several floors and extending right through to St George Street behind the shop fronts on both roads. They were having a few timing problems using their old analogue system, and also wanted to extend their use of wireless across the whole site. They wanted four wireless channels to cover their two main auction galleries, for wireless sound reinforcement of the main auctioneer, and another four to cover their smaller Conduit and Book room galleries — so essentially two channels for each of the four galleries. However, they also wanted a further eight channels that could be used freely throughout the building. They have seven or eight smaller rooms where they hold meetings, presentations and public discussion panels with experts, and they wanted to be able to provide wireless sound reinforcement in any of these at short notice, or use all eight of the floating channels in one location for larger discussion sessions."
During the upgrade, a Shure SCM820 Intellimix automatic mixer was also installed with the eight-channel system used for discussion panels.
With the installation complete, wireless systems can now be used across the entire site, in accordance with Sotheby's original requirements. Beltpacks with lavalier microphones and hand-held wireless microphones were supplied with the eight 'roaming' ULX-D channels so that Sotheby's have a choice depending on their exact event requirements, although in the main galleries the auctioneers tend to use beltpacks and lavaliers, leaving their hands free during auctions.
www.shuredistribution.co.uk
Top Related Stories
Click here for the latest broadcast news stories.