Broadcast News
08/06/2016
Hundreds Of Firms Download NewTek's NDI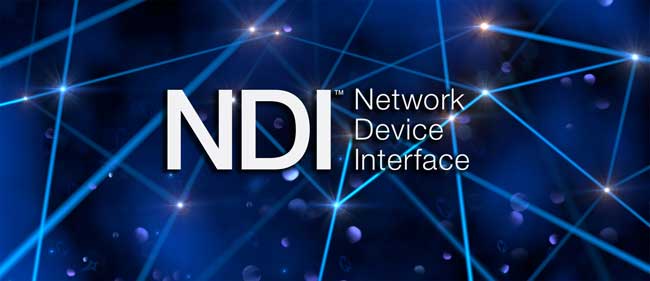 More than 600 companies to date have downloaded NewTek's Network Device Interface (NDI), an enabling technology for live production IP workflows over Ethernet networks. Others are working with NewTek to create NDI commercial products. These products, in addition to NewTek products and other newly compatible devices, have put NDI into the hands of more than 1,000,000 customers worldwide.
NDI compliments and is already integrated into other IP standards like ASPEN and SMPTE 2022 that rely on 10 Gigabit Ethernet for the high-end broadcast tier with NewTek and others offering tools to easily move data between NDI and other protocols.
NewTek has also released versions of the NDI SDK that bring full NDI functionality to the OS/X and Linux operating systems, extending its reach and enabling more to add IP functionality to their video products.
Dr Andrew Cross, president and chief technology officer for NewTek, said: "NDI has already exceeded our wildest expectations and confirmed our belief that the industry's transition to IP-based workflows would happen sooner than most people expected. There is no sign of this momentum slowing down whatsoever. On the contrary, we hear stories every day about customers using NDI to save time and money doing things that simply were not possible only a few short months ago."
NewTek created NDI to allow multiple video systems and applications to identify and communicate bi-directionally with one another over IP, and to encode, transmit and receive many streams of high quality, low latency, frame-accurate video and audio in real time. This benefits any network-connected video device, including video mixers, graphics systems, capture cards, cameras and other production devices and applications.
www.newtek.com
(JP)
Top Related Stories
Click here for the latest broadcast news stories.