Broadcast News
08/04/2016
Should I Implement A Network Management System?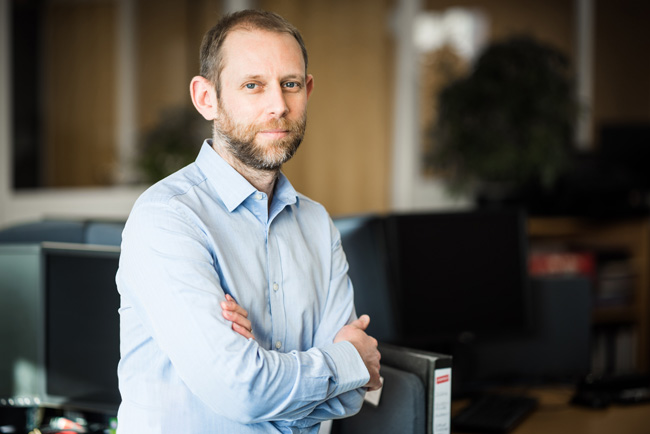 In a dynamic and rapidly changing technical ecosystem, when is it time to implement a NMS such as iBroadcast from Astec, and what benefits can customers expect to see to justify the investment?
iBroadcast is a leading, end to end, multi-vendor Network Management System which delivers real-time control and monitoring to the satellite, terrestrial, cable, IPTV, broadband and other broadcast sectors.
The most significant benefit iBroadcast can deliver is business continuity. Broadcasters are faced with ever-more demanding customers and at the same time continuously looking to reduce operational costs and maintain or increase service quality and availability. This often requires them to do more with less resources. As an end to end network management system, iBroadcast provides a single consolidated view of the entire operational platform, alerting operators instantly to the root cause of any issues that may affect their services.
iBroadcast is designed to be the central orchestration platform for real-time information across the entire broadcast ecosystem, capable of examining data from any source including broadcast equipment, IT infrastructure and facilities assets. iBroadcast is able to determine the underlying reason for a failure or potential issue and trace it back to the source instantly. Presenting this information to the operational teams so they can take immediate corrective action, greatly reduces the time to solution and in the majority of cases, the system can automatically react, instantly determining the correct response through advanced data analytics.
Through our experience of working with major end-user customers for many years, we recognise that an area of concern when implementing a Network Management System is the huge cost associated with drivers. To mitigate this, iBroadcast has an extensive library of free drivers and our driver configuration tool enables our customers to implement their own drivers without writing code or manipulating XML.
Also with iBroadcast, you can be confident the scope of your control and monitoring requirements will never outgrow the system. It can be easily expanded to control and monitor new assets as your operation grows, making the platform future-proof.
In real time, iBroadcast provides alarms, root cause analysis, equipment control, web-based reporting, off-air service monitoring, SLA reporting, workflow management, historical trending and historical playback. iBroadcast consolidates the monitoring and control of your broadcast operations, IT infrastructure and facilities assets via an advanced management and orchestration platform to put you in complete control of your operation.
Chris Barlow, Astec CTO explains why iBroadcast can be a key strategic asset in your operation. "We have designed iBroadcast to significantly increase the operational efficiency of our customers by reducing the workload of operational teams. We achieve this by providing a system with enhanced control, monitoring, alarming and fault management capabilities to remove the manual tasks and checks typically performed by operators and to prevent and improve the recovery speed from service-affecting issues and outages. Astec is committed to providing solutions which empower our customers to improve their operations without the significant capital expense associated with implementing other systems of this type."
www.astecsolutions.com
(JP)
Top Related Stories
Click here for the latest broadcast news stories.