Broadcast News
14/04/2015
Astec Invites NAB Visitors To Take The iBroadcast Challenge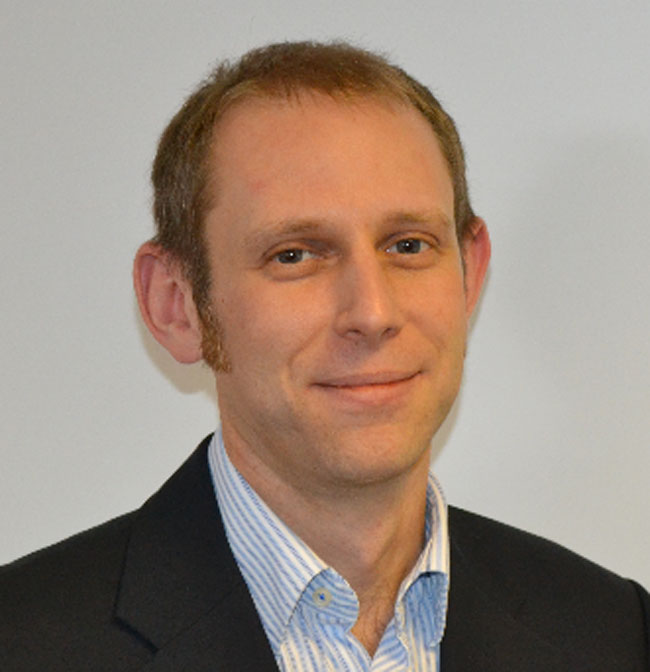 As Astec prepares to launch iBroadcast 2015, they provide an insight of what we can expect from the latest version and how they are significantly driving down the cost of ownership of Network Management Systems.
iBroadcast is a leading, end-to-end, multi-vendor Network Management System, delivering real-time control and monitoring to the satellite, terrestrial, cable, IPTV, broadband and other broadcast sectors.
The most significant benefit of a Network Management System is business continuity. Broadcasters are faced with more demanding customers while at the same time continuously looking to reduce operational costs and maintain or increase service quality and availability. This often requires them to do more with diminishing resources. An end to end network management, system such as iBroadcast, provides a single consolidated view of their entire operation, alerting them instantly to the root cause of any issues that may affect their services.
An end-to-end multi-vendor system like iBroadcast can aggregate huge volumes of real-time status information from across an entire operation. This enables the system to examine data from every component spanning broadcast equipment, IT infrastructure and facilities assets. This means the underlying reason for a failure or potential failure can be traced back to the source instantly. Presenting this information to operations teams so they can take immediate, corrective action greatly reduces the time to solution.
iBroadcast is the most dynamic solution available. It has been designed to enable users to take ownership of their system without the long-term reliance on the vendor or system integrator often associated with such solutions. This means any changes to their operational platform (such as the installation of new equipment or the implementation of new services) will not require expensive changes to, or reconfiguration of, the Network Management System.
Through many years of working with major end-user customers Astec recognises that an area of concern for companies considering implementing a Network Management System is the huge cost that is often associated with drivers to enable the system to gather data from all of the individual pieces of equipment or systems which are to be monitored. With iBroadcast, all of the drivers are provided free of charge. The driver configuration tool enables customers to configure their own drivers without writing any code or manipulating XML.
iBroadcast is infinitely scalable. The scope of control and monitoring requirements will never outgrow the system. It can be easily expanded to encompass and monitor new assets as an operation expands making the platform future-proof.
In real time, iBroadcast provides alarms, root cause analysis, equipment control, web-based reporting, off-air service monitoring, SLA reporting, workflow management, historical trending and historical playback. iBroadcast consolidates the monitoring and control of broadcast operations, IT infrastructure and facilities assets via a single, intuitive dashboard to put the user in complete control of their operation.
iBroadcast is built on the Proficy platform from GE Intelligent Platforms, a business unit of GE Energy Management. There are in excess of 300,000 licences of Proficy applications deployed worldwide and the Proficy software suite has been used as the foundation for many critical control applications in pharmaceutical, consumer packaged goods, power generation, automotive, food and beverage, water treatment and oil & gas applications, where real-time data acquisition and data integrity are paramount to the safety, reliability and efficiency of these systems.
To celebrate their 15th anniversary providing control and monitoring solutions to improve the operations of their customers, Astec are launching iBroadcast 2015. Chris Barlow, Astec CTO explains why this latest version is a real paradigm shift for network management systems. "We thought long and hard about the direction of the product and the features that were most relevant to our customers. Astec is committed to providing solutions which empower our customers to improve their operations and to this end, we have focussed heavily on the configuration tools and openness of the product to make it more straightforward for anyone to implement an iBroadcast solution.
"One of the most significant benefits is the simplified configuration of drivers which means any user with some very basic training is able to configure new drivers for iBroadcast. Our target is for the majority of drivers to be configured in under 15 minutes which gives users the flexibility to select the equipment that best feeds their operational requirements rather than considering which equipment may or may not have existing drivers for their Network Management System."
iBroadcast 2015 will be unveiled at NAB 2015, 13th – 16th April. Visit Astec at stand N4421 for a discussion and demonstration.
The article is also available to read in
BFV online
.
(JP/MH)
Top Related Stories
Click here for the latest broadcast news stories.